What a year 2016 has been! There's been Twitter drama, articles accusing our stars, singers leaving bands *cough* Camila *cough* and dramatic makeovers. Seriously, it's been insane. Sit back and let us remind of you of all the highlights from 2016. Ready to reminisce?
1. Camila Cabello quit Fifth Harmony. We're genuinely still aren't over this and it's not entirely sure yet what happened, or if we'll ever know. However, we do know that whatever music either Fifth Harmony or Camila will release after this, we are going to LOVE. The news caused a lot of different hashtags on Twitter, and even Harmonizers reaching out to Demi Lovato for help. 2017's going to be an interesting one for these girls.
2. Everyone had a go at Little Mix for dressing like 'prostitutes'. We can't even believe we have to write that it's just so ridiculous. After a performance of 'Shout Out to My Ex' on 'The X Factor', our faves were met with backlash after their outfits were "too revealing", pleeeeease. Anyway, they dealt with it the way they know best – with total sass, obviously.
3. Speaking of Little Mix, 'Glory Days' went straight to number 1 and stayed there for two weeks. They absolutely did break the internet with their album streams alone. We couldn't be prouder. Of course, 'Shout To My Ex' was also number 1 for THREE WEEKS. Slaaaaaay.
4. Lucy Hale got a head tattoo, sort of. Lucy got her head transformed for Teen Vogue the internet went insane over how damn gorgeous it was. We can't wait to try it out for New Year's Eve. You can learn how to do it right here.  Thank us after you get showered with compliments!
5. When the Daily Mail published an article about JK Rowling which totally neglected her achievements. The fandom were not happy one bit and we don't blame them. The article was written after the 'Fantastic Beasts and Where to Find Them' premiere in November. It should've been the most magical evening but the Daily Mail chose to write about JK's age, rather than the books. Read it here and also feel really annoyed.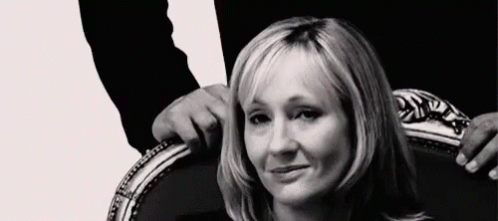 6. We realised Zoella was indeed, the pop star we never knew we needed. Seriously, where is this girl's recording contract? She nailed the chorus of Little Mix's 'Secret Love Song'. Can we request a music career in 2017? It's got to happen. Simon Cowell, get on it. Listen here.
7. Louise Pentland ended 'Sprinkle of Glitter' and announced her book release about fictional character, Robin Wilde. 
During a video explaining why she wanted her YouTube channel to change, Louise said: "I want to talk to you as a thirty-one-year-old woman, which is what I am. I want to talk about topics that matter to me […] I would like to have the space and the grace to talk about bigger topics. I would like to talk about dating, I would like to talk about sex […] I would like to be able to talk about this and have conversations about various aspects of it."
We're enjoying this new side of Louise so far and cannot wait for the book to come out. It's set to be released in Summer 2017.
8. Selena Gomez's heartbreaking speech at the AMAs. How can we forget this? Genuinely one of our favourite moments of 2016. Selena bravely made her first public appearance on 2016 at the AMAs and won it twice – once for winning 'best female artist' but also for winning the whole night with her absolute *mic drop* of a speech. It's so impressive and you can watch it here.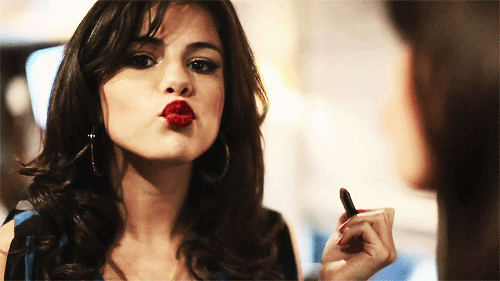 9. 'Carpool Karaoke' became a big part of our lives and we're so grateful for James Cordon. We wanted to include the One Direction episode which topped our poll, but they did it in 2015. Only joking – rules are for breaking. Here it is! We know exactly who needs to go on it next though…
10. When '#velvetbl0cked' was trending on Twitter. Remember when one of our fave YouTubers got into a spot of bother? The frank and open star got into a fight with fellow YouTuber Eve Bennett. She posted screenshots on Twitter of a conversation between her and a friend, mocking someone's appearance. Not very nice… Because she openly speaks of blocking her haters at the sight of any negativity, some of her followers decided to block her first. Eek! Read more about the dramz here.
11. Tove Lo's feminist dress for the ARIAs. Her dress had a uterus on it and it is legit amazing. Feminist goals. But, the most ridiculous thing was that it wasn't shown on TV because of its' design. What's wrong with the inside of a woman's body? In the words of Lauren Jauregui: "I am proud to be a woman. Proud that the sex between my thighs provides a strength and resilience in me that only other women can feel, that my body curves in ways that allow me to create life within me." Check it out here.
12. When Jade Thirlwall snapchatted a video of her mocking Zayn's dancing. This one was hella cheeky! Jade was videoed imitating the dance Zayn did at 'The X Factor' bootcamp when he was on it pre-One Direction. She totally nails it and we can just begin to imagine what else the girls did to help Perrie get over her ex. Watch the video here, we dare you not to laugh!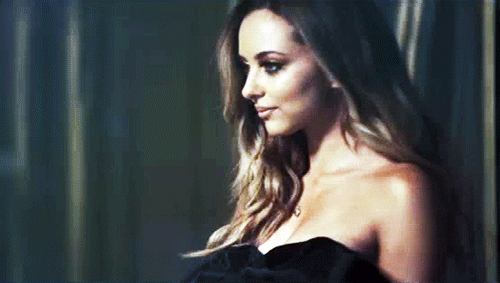 13. That time when Carrie Fletcher covered a song from 'Hamilton' and YouTube went nuts. She covered 'Burn', which is originally sung by a black woman and is about slavery. Some people took a lot of offence and there were many hateful comments under her video. The video is now unlisted and she has apologised. Oops! It was definitely a misunderstanding, but have a read about it here.
14. Lauren Jauregui quit Twitter. Even if it wasn't for long… This year has taught us that Lauren is quite the political lady. She had her say about this year's dramatic US election but of course, it caused backlash because obviously no one can have their say without getting hate for it nowadays. Read about what was said here.
15. Speaking of Lauren Jauregui, she also came out as bisexual this year. Of course, we could count on the Harmonizers to be the most supportive fans ever. They took to Twitter to applaud her for speaking out. Read the tweets here. They're super cute – we love you Lauren!
16. When Niall Horan changed his hair colour. He went from blonde to brunette and it was simply beautiful. He made the change shortly after his single 'This Town' was released and it was a major reinvention. Which looks better? Have a look at them both here and decide. 17. Honey G. Need we really say anymore? Love her or hate her, she's been a huuuuuuuge part of popular culture in 2016. Let's just hope the madness that is her music career stops ASAP. Read about that time she offended pretty much everyone on Remembrance Sunday here.
18. Liam Payne and Cheryl are having a baby. How could anyone have seen this one coming? It's a bit crazy since they met when Liam was 14 and Cheryl was 26 at Liam's first 'The X Factor' audition in 2009. They haven't actually said anything about it still, but it's really obvious… just look at the pictures here and see for yourself. Was it love at first sight though? Who knows…
19. Last but certainly never least, Selasi from GBBO. We don't really need to say much more because he was so amazing in every way, but the internet was truly broken when he mentioned he had a girlfriend. Who is this mysterious woman and why can't it be you? We can only answer one of those questions. But still, his girlfriend's identity was revealed and we weren't half jealous… imagine all the cakes! Check it out here.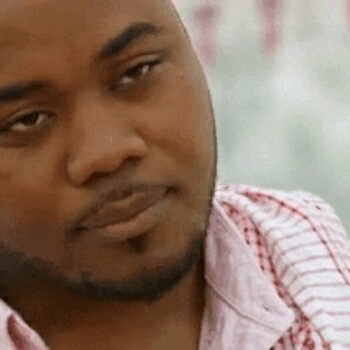 What do you think of our highlights? Is there anything we've missed out? Let us know in the comments below!