Selena Gomez has been pretty quiet recently. After a series of personal struggles including panic attacks, anxiety and depression caused by Lupus Disease, Selena cancelled her 'Revival' tour earlier this year. After numerous albums, tours, movies, TV appearances, interviews and balancing a career with a serious auto-immune disease, she had definitely needed a break.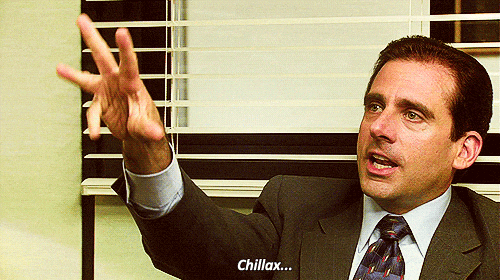 After a short stint in rehab, Selena attended this weekend's MTV AMAs and won 'FavouriteFemale Pop/Rock  Artist'. Her win wasn't even what really amazed viewers.
Selena gave the most beautiful acceptance speech, which has resonated with fans and other celebrities alike. Watch it below if you haven't seen it yet.
Selena says "I'm not trying to get validation, nor do I need any." This statement is so important. The world is full of celebrity judgement on social media and it is so comforting to hear a young woman in the public eye explain that she doesn't need anyone to tell her she's good enough. She goes on to say "whether you respect me or not, that's something you should know about me, I care about people." Are we seeing a new spokesperson for our generation?
A lot of fans and celebrities tweeted to show their respect.
.@selenagomez's ama speech was everything tonight ♡ so beautiful inside & out

— Princess Pia Mia (@princesspiamia) November 21, 2016
I wasn't going to tweet about the #AMAs 'cause they're not really my bag, but WOW @selenagomez, I'm a fan for life. What a heartfelt speech.

— David Daniel (@CNNLADavid) November 21, 2016
❤️ I love you @selenagomez https://t.co/OMxIN0JjhA

— Camila Cabello (@camilacabello97) November 21, 2016
4 yrs ago I fell in luv w/my role models heart,realness&honesty on the set of WOWP. @selenagomez

And 4 years later?Still. My. Role. Model. https://t.co/lGDlWfJi3x

— Bailee Madison (@BaileeMadison) November 21, 2016
Lady GaGa also posted this photo on Instagram.
We're so proud of her. This was her first public appearance since taking time off and it must've taken so much courage, particularly if she's been feeling unwell. Anyone who has battled or is battling any mental health issue will understand how perfect her speech was. We need more strong women like you, Selena!
In the words of Selena, "if you are broken, you do not have to stay broken."
Is Selena your role model? How proud are you of her? Let us know in the comments!