When it comes to amazing beauty looks, there isn't much which megababe Lucy Hale hasn't tried.
From bright blue lips to neon pink locks, there doesn't seem to be anything which LH *can't* rock.
And Lucy's latest look is no different. Thanks to Teen Vogue she's gone and got a load of metallic stars tattooed onto her head – and it looks AWESOME.
Putting her hair in the hands of her go-to guru Kristin Ess, Luce allowed Teen Vogue to film the process of festive hair tattooing – from start to finish.
LITTLE MIX, FIFTH HARMONY AND CHARLI XCX ARE 100% GOING TO WANT THESE BOOHOO PIECES
CHANNEL YOUR INNER BELLA THORNE, CHARLI XCX AND M.O WITH SKINNYDIP'S NEW SIMPSONS UNDRESSED COLLECTION
Want to get the look for yourself? Believe it or not, it's probably THE easiest party look you'll ever attempt. In fact, we'd go so far as to say you could do this with your eyes closed (not that we'd advise it, ofc).
After seeing how easy it is, you're def going to want some temporary tattoos.
The beauty of this, of course, is that you don't necessarily have to opt for stars. There are loads of temporary metallic tattoos out there – so all you need to do, is pick your fave.
Metallic Star Tattoos , Johnny Loves Rosie – £4
Metallic Star & Snowflake Temporary Tattoo Pack, Etsy – £8.24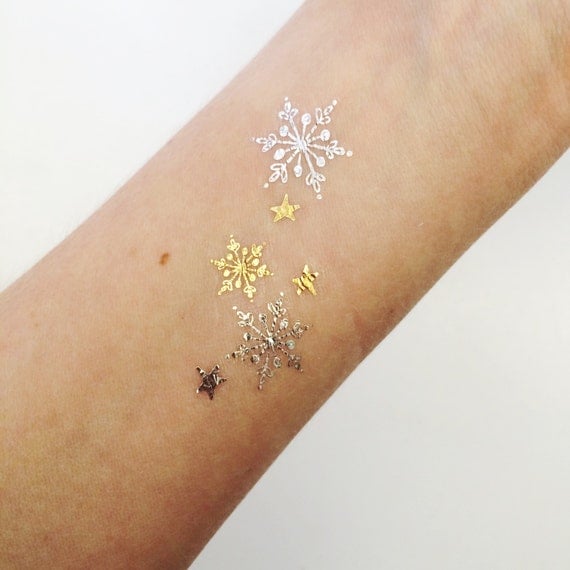 HennaBK Metallic Henna inspired temporary flash tattoos, Etsy – £4.99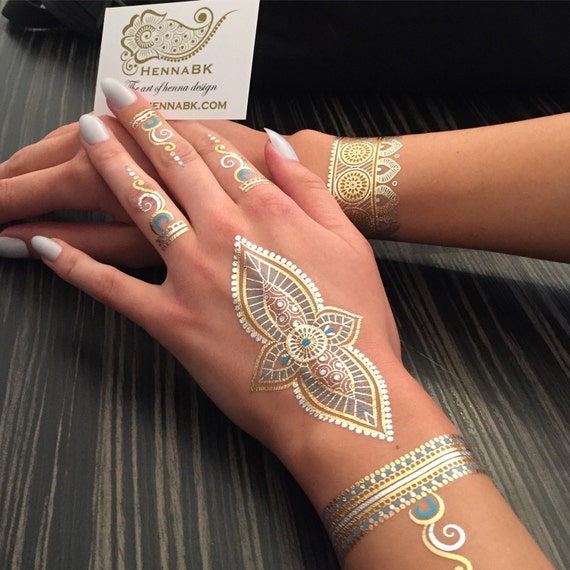 Gold 'Choose Joy' Temporary Tattoo, Etsy – £5.77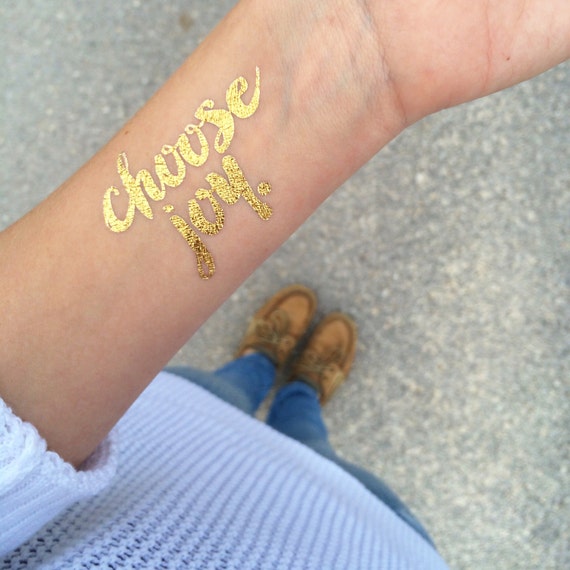 Which design is your fave? Do you like Lucy's festive stars, or would you prefer something a little more unique? Leave a comment below and let us know!