Love her or hate her, you can't really get away from 'X Factor' finalist Honey G at the moment. The "rap artist" seems to be in the news every week for something new, but this time we think she may have gone too far.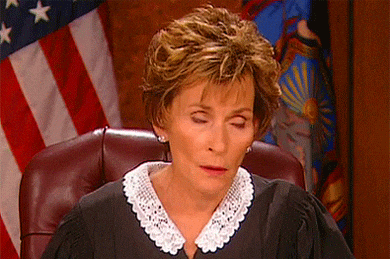 On Saturday, the finalists sung an emotional tribute to our past and present servicemen and women for this year's Remembrance Day. They sung 'Rise Up' by Andra Day and it was pretty beautiful.
Wait, hang on a second… is that Honey G fake rapping in the background and dancing pretty inappropriately to such a moving song? The only finalist without a solo verse appears to not take the song very seriously and just ends up looking a bit silly…
---
Find all this year's 'X Factor' contestants' Snapchat usernames in our Snapchat Directory
This is why you should be sad that Honey G has left 'The X Factor'
MP! Exclusive: Fierce FinnSaara Aalto reveals why she could take home the 'X Factor' crown
MP! Exclusive: Matt Terry reveals what he thinks of those Louis Tomlinson comparisons
---
But, the worst was yet to come on Sunday morning.  Honey G took to Twitter to ask fans to vote for her ahead of results show DURING the two minutes silence.
Get voting for Honey G to win X Factor

— HONEY G – RAP ARTIST (@The_Honey_G) November 13, 2016
Her Twitter followers didn't react well and the tweet was quickly deleted.
@The_Honey_G massive disrespect to the silence for fallen war heroes

— Samantha Aylin (@ayles) November 14, 2016
The most confusing thing is that previous contestants are showing her support. Sam Lavery was interviewed on 'This Morning' today and she said Honey G "works hard".
Similarly, Gifty Louise who was booted off a few weeks ago said in an interview on 'Lorraine' that Honey G was "a great entertainer."
What do you think? Has Honey G finally gone too far by disrespecting fallen servicemen? Let us know what you think of her using the comments box below.