When the news broke that Kim K had been bound, gagged and held at gunpoint by two robbers in Paris, we were all pretty shell-shocked to say the least.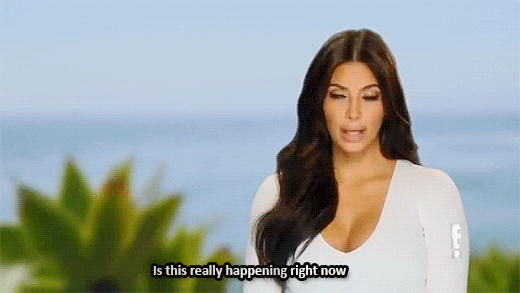 But once we'd all calmed down a little we were left with one messy, divisive fallout. In a flurry of equal parts sympathy and vicious jokes, Twitter and Facebook erupted in the wake of the news – but maybe not for the best reasons.
We want to know what your take on all this Kim K backlash is: Should we rally around a sister in need or ignore what might be a ploy for media attention? Have your say in the comments.
Let's be real, Kim Kardashian is a pretty decent target for robbers given the multi-millions she's got banked away. From the hit show 'Keeping Up with the Kardashians' to her many, many other business ventures, it's safe to say Kim is one of the 21st century's top businesswomen whether people like her or not.
With all this wealth though, could you argue she was just… "asking" to be robbed? Some people certainly think so.
Karl Lagerfeld on Kim K robbery: "You can't display ur wealth & then be surprised that some want to share it w/ you" https://t.co/TXAOo1H3bE pic.twitter.com/JJhpZ0a2Zb

— THE FASHION LAW (@TheFashionLaw) October 4, 2016
The whole notion of "asking for it" is shrouded in rape culture – something we're 100% not a-okay with.
It shouldn't matter whether Kim Instagrammed pics of her diamond rings or tweeted about million dollar necklaces. Unless she legit stood on her balcony and yelled "please come and rob me!" it's totally uncalled for to say she brought it on herself – and even then we'd be questioning the legitimacy of anyone wanting to be robbed.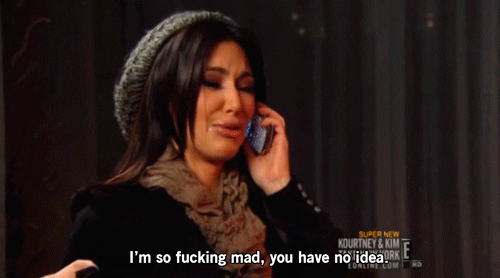 Right?
Or maybe Kim IS partially to blame. After all, we know from our top fangirl stalking days that it isn't always that difficult to find out what hotel our faves are staying in. Even though we only use our powers to say hi to our baes (and not rob them for all they're worth), it goes to show how easy it might've been for the attackers to find out where Kim was at.
When it comes down to it, does it even matter that Kim K has been robbed? Are we all over-reacting talking about it this much? She does have more money than we could ever know what to do with so it's hardly like she'll miss it. By constantly covering it, tweeting it, writing articles and discussing, are we feeding into the exact kind of multimedia frenzy she wants to create?
Which brings us onto the conspiracy: was the attack even real? Let's be honest, it wouldn't be the first time someone had lied about crazy things to bait out newspapers and fans for attention. In fact, the Kardashian West clan aren't exactly strangers when it comes to starting drama.
But some fans have pointed out the complete 180 Kim's undergone since the reports about the attack came out. She's gone from tweeting all day every day to complete social media blackout, and even her appearance is lacking its usual stamp.
This Kim vs Kim now makes me think nothing was fake or staged about that robbery. Her clothing & body language say a lot. pic.twitter.com/8Wmybwh2aJ

— sabby spinelli. (@sabrinadunn) October 6, 2016
We probably won't be seeing Kim Kardashian on Snapchat anytime soon but, just in case, you can find her username in our Snapchat Directory.
We think this is a pretty good point to consider. Plus, isn't it kind of elaborate to assume this is all a media ploy? Kim might enjoy the limelight but we reckon suggesting she's faked the whole thing is a step waayy too far.
That's not where the story ends though. Oh no. It isn't just a "do you or don't you believe her" scenario, it's a whole lot worse. Listen for a second: no matter what side you fall on, rape jokes are never okay. Never.
We've seen some truly horrifying things in the past few days. People suggesting Kim was asking to be raped, people saying they wished she had been. Even people saying they wish she'd been shot dead.
Whatever your feelings, friendly reminder: Kim Kardashian is a person. Threats of violence and rape? Inexcusable. https://t.co/hCtxGkpN1J pic.twitter.com/35XfD7M7zL

— Vonny Moyes (@vonny_bravo) October 4, 2016
look u don't have to like kim kardashian but to spend hours justifying her violent assault really just indicates to me that u hate women

— 5th baldwin brother (@drakesgurl420) October 4, 2016
I don't care how much you don't like Kim Kardashian if you make rape and kidnapping jokes about this you're a human dumpster Fire.

— Aubrey Campbell (@campaubrey) October 4, 2016
We're disgusted in this side of the internet. How are these "jokes" funny? No matter how much you like or dislike Kim K and her rise to global fame we wouldn't wish rape on our worst enemy and it's not okay to joke about it. Ever.
People making jokes about @KimKardashian tonight would do well to remember that she's a mother,a daughter,a wife,a friend.Be nice or shut up

— James Corden (@JKCorden) October 3, 2016
We have to admit though, we're seeing a lot of people throwing a life buoy out to Kim whilst simultaneously underhand drowning her. Even though Kim is a mother of two and a wife, if she weren't would it suddenly make the situation funnier? More acceptable?
It's appalling that any woman would be tied up and held at gunpoint (and indeed, any man too) so why have so many drawn attention to her status as child-bearer and wife when asking for our empathy in her time of need? If the situation had been flipped and Kanye had been the one robbed would we be seeing tweets about how he's a "father of two, husband, son"? Let us know your thoughts on that one.
Some women are neither wives, mothers or sisters. Women don't gain basic worth and value just because they have relationships.

— will brooker (@willbrooker) October 3, 2016
When it comes down it, anyone being supportive right now is standing in the right corner. Morals aside, who wants to be remembered as "that guy who made jokes when somebody was held at gunpoint and robbed"? Not us, that's for sure.
And yes, the Kardashians have a lot of money so financially this event doesn't matter, but we're almost 100% sure Kim and her family aren't bothered about the $10 million dollars worth of stolen jewellery right now. Moreso just that she's alive, safe and physically unharmed.
She may be a little dramatic but that's part of the reason why we love her and we're fully behind her on this one. What's your say on it, though?
Let us know in the comments how far is too far when it comes to the jokes and what your take is on the alleged attack and its backlash. Believe it or nah? Think the internet has taken it a step too far? Let's have at it.