Is it just us, or did anyone else find that as soon as October arrived, IT TURNED REALLY GODDAMN COLD? And we don't just mean a little bit chilly, we're talking actual Arctic temperatures.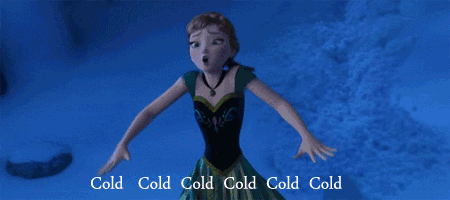 But with this cold weather, comes the opportunity for cosy nights in. Gone are the days of having to search for excuses to get out of social gatherings, we can now officially stay inside curled up with a book and a hot chocolate, and NOBODY WILL JUDGE US. *breathes a sigh of relief*
And what better to accompany an autumnal night in than a cuddly toy? But we're not talking just any cuddly toys, oh no. We're talking microwavable hotties and hot water bottles in disguise. Because, you know, we're all adults here.
So, whether you fancy curling up with a unicorn, husky,  or even a bunny, we've found 13 of the best cuddlies out there to warm your cockles.
1. Debenhams Unicorn Hottie
2. Aroma Home Pug Hottie
3. Claire's Accessories Microwavable Bunny Hottie
Get it for £14 (and on the buy one get one free offer)
4. Maisons Du Monde Vintage Owl Hot Water Bottle
5. Superdrug Hippo Hot Water Bottle
6. Debenhams Bunny Hottie
7. Paperchase Gingerbread Man Hot Water Bottle
8. Claire's Accessories Curtis the Cat Hottie
9. Paperchase Polar Bear Hot Water Bottle
10. Debenhams Husky Hottie
11. John Lewis Heart Stripe Hot Water Bottle
12. Superdrug Milo the Monkey Hot Water Bottle
And for those final finishing touches…
13. Zoella's Lazy Days Socks and Candle Set
Which one have you got your eye on? We're loving the unicorn, because, who doesn't love unicorns? Let us know which you'd choose by leaving a comment below!