We've all got that favourite pair of jeans; the staple item in our wardrobe. Only trouble is, it can be a real struggle to find. And it's no wonder when high street stores are out there making it almost impossible to pick out a pair that fit us properly.
Seriously. Even when we find a pair that fit at the waist, forget them fitting at the ankles too!
For this experiment we decided to pick out 4 high street stores which ranged in price, from Primark's £10 steals up to Topshop's £36 pair.
Here are the ones we chose:
New Look
H&M
Topshop
Primark
And on top of that, the conditions were that we tried on at least a size 12 (or eqv) black skinny jean in each shop so we could see once and for all whether individual stores actually give a flip about standardising their sizes.

First up were New Look: 
This one should've been perfect. After a year or so of being the size we are we knew we were roughly a size 12 and knew for a fact that a 32 leg usually fit us pretty nicely.
Oh, how wrong we were.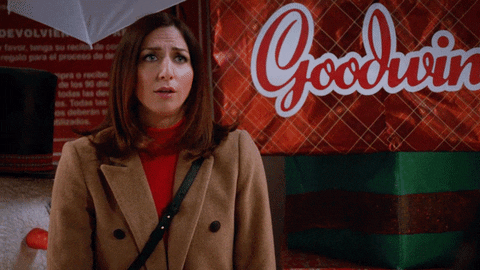 Heres how much extra fabric there was going on at the waist:
Seriously, that's at least another 2-3 inches that were just not needed. And yes, we could just get a belt,  but we're not too fond of belts tbh and shouldn't we be able to wear a well fitting pair of jeans without one, anyway?
And the ankle room wasn't much better either.
With this failure, we decided to try on the size 10s instead and see what they were like.
Oh boy,  these weren't working for us either. It seems with a deduction in size comes a deduction in length because these bad boys were more than just grazing the ankle:
Onwards and upwards! Next up, we visited H&M:
Not to exaggerate but this gif was literally us when we pulled on the skinny super stretch jeans they had in store: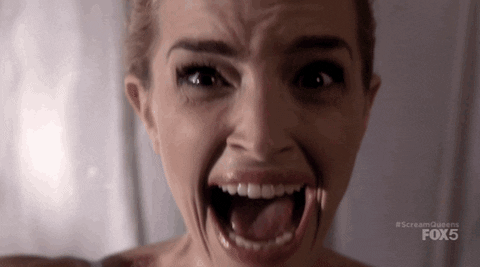 For a pair of jeans that promised elasticity we were left with something unmoving at the waist (we needed a proper gut sucking to slide them on) and yet ridiculously baggy the whole way down the leg. Just look at the photo! It's immediately obvious these are anything BUT 'skinny'.
We knew H&M were funny about sizings but this is ridiculous. Tbh this experiment is revealing some pretty shocking home truths already, and we're only half way through! How do people cope with jeans shopping?!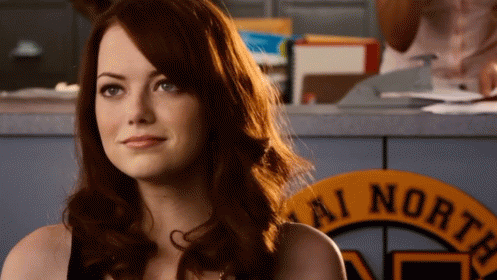 With a heavy heart, we moved on to Topshop, hoping at least a little faith could be restored:
Oh boy do Topshop Joni jeans feel like heaven on your legs. Legit, we were practically singing when we slipped them on in the changing rooms.
Even though there's still a bit of extra fabric at the ankles, they're so snug and cosy it's like wearing a second skin! These are our everyday go to despite their £36 price tag; their fit is beyond exceptionally. And, guess what, we DO fit into a size 12 (equivalent) as expected! And a 32 leg.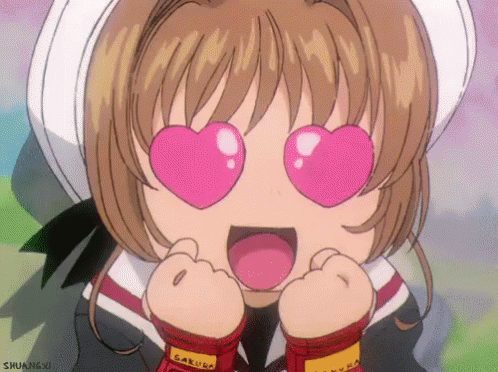 Your #RichAF faves love Topshop too so they must be quality, right?
Last, but by no means least, we ventured to bargain favourite Primark for a looksy at what they had in stock. For such a cheap price, they never really disappoint.
We weren't completely won over by these 'super stretch skinny' jeans but they were ultra soft like the tag described. Again, we had a bit of an extra fabric at ankle problem but we could deal because it wasn't too bad. Maybe we just have really slim ankles?!
Looking at the four different experiences we had trying on clothes in these shops, we reckon the world of fashion totes needs to change how they approach things. This random sizing allocation has GOT TO GO.
We may only be one person and the jeans that didn't work for us might work perfectly for some one else but it would be great if shops stuck a leg out and helped us with our shopping experience every once in a while.
Men's jeans legit all come with waist and leg sizings and yet one of the only high street retailers that does the same for women is Topshop. Like, hellooooo! It would be helpful for women too to have actual real life measurements to help them find things that fit!
Seriously, every time we go shopping with a guy friend they barely ever try anything on because they just KNOW that it will fit. Us ladies don't have that luxury and it totally sucks.
Even in the same store, a size 12 black jean is probably not going to be the same fit as that size 12 blue jean over there. WHAT GIVES?!?!
We'd like this to be a little shout out to clothing companies around the world. Can you PLEASE stick to a standard sizing guide? Pretty please?
What do you think? Is your shopping experience always a literal nightmare trying to find things that fit? Let us know in the comments!