Just a few days ago, we were singing H&M's praises, and commending their forward-thinking  'girl-power' campaign. But now some H&M news has just dropped which completely undoes all of their good work.
According to Revelist, the Swedish brand has just pulled plus sized clothing from ALL of its NY stores, and their reason for doing so is really disappointing.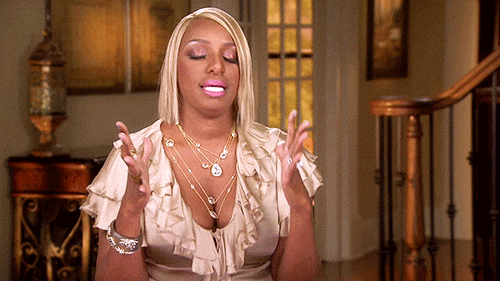 When asked about the decision to remove plus sizing from New York stores, H&M issued the following statement:
"H&M's product range has grown in the past few years, with e.g. an extended sports offering, a new beauty assortment and our interior concept H&M Home. This means not all stores have room for all our fashion concepts."
Oh, come on guys! We know you better than to call plus-sizing a concept.  For many people, it's actually a requirement, as is ANY size of clothing – so let's not label it as anything else, please!
And, as if that wasn't bad enough, H&M then took the opportunity to plug their website, saying, "We refer customers to our online store hm.com, which includes all our fashion concepts, and a broader assortment."
Surely plus size customers are JUST as important as non plus-size customers, so what's the deal? While we understand that they need to make way for other stock, it really worries us that, to do so, they're getting rid of a core part of their range.
The average size for an American woman is now 16-18 (or 20-22 UK size), so it's baffling to us, that an influential and well-known brand like H&M would want to alienate such an integral part of its audience.
It's all very well saying that you have a cracking offering on your website, and, for some people, that might be ideal – but why take away the glory of a physical shopping experience because of someone's size?
We can only speak for ourselves, but, for us, part of the whole fuzzy-feeling of getting new clothes is being able to enjoy the complete journey, from start to finish. Sure, it's great to receive items in the post every now and again (which does, admittedly, make it feel like Christmas), but what about being able to actually experience the whole shebang IRL?
Then there's the whole trying on process. We're not big fans of changing rooms, but we know that trying on in-store can be a heck of a lot easier than having to order something in, pay money and wait for it to come, only for it to be miles too big, or four sizes too small.
Then there's the whole debacle of having to re-package your ill-fitting item and trudge back to the post office – it's not like any of us have jobs or school to be at, or anything.
Aside from making life really damn difficult for some of its customers, the brand is also driving individuals away from its stores. And if we know H&M, that is NOT what they want to happen.
Here's hoping that the initiative doesn't spread any further, and that the team at H&M HQ will remember just how important all of their customers are.
If they don't, eventually, individuals will stray elsewhere – to brands which have a well thought-out offering of plus-size products; not just a hidden online selection. They'll flee to brands which openly welcome ALL shoppers into their stores, and don't discriminate against anybody.
Perhaps, then, this is the pinnacle of the argument for getting rid of 'plus-size' altogether? By putting a label on something, you're automatically presenting an opportunity for discrimination and alienation, so why bother?
Why do we even *need* the 'plus' in plus-size? While it's important to cater for everyone's needs, they're still sizes, regardless of measurements. So what if some sizes are bigger than others? We don't have plus size shoes, so why are clothes any different?
By creating such divisions in our sizing charts, we're inspiring generations of self-loathing and criticism. We're allowing for innocent human-beings to develop life-changing mental health issues like anorexia and body-dysmorphia. We're teaching our children to alienate others based on size, and what for?
There are some fantastic brands and activists out there doing all they can to empower and inspire each and every of us, but until we accept that there are no 'plus' sizes, just sizes, we fear we're fighting a losing battle.
For now, we can only encourage you all to live by the mantra that 'the size of your waistline has no bearing on your worth'. Shout it from the rooftops if you can.
What do you think of H&M's decision to remove all plus size clothing from its NY stores? Do you think it's time we learnt that all sizes are JUST sizes? Leave your comments below, and join the conversation!