In case you hadn't heard (seriously, where have you been the past couple of months – MARS?!), President Donald Trump's 'Travel Ban' was shot down by the 9th Circuit Court of Appeals recently.
This basically means that, unless he asks for an appeal with the Supreme Court, this ban won't be in effect at all. THANK GAWD.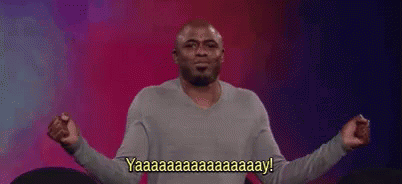 Donald Trump did tweet that he planned to take the judges who denied his travel ban to court (LOL) but has since taken back that statement…probably after one of his PR team kicked the eff off. He is now claiming that he's going to amend the travel ban.
*sigh*
SEE YOU IN COURT, THE SECURITY OF OUR NATION IS AT STAKE!

— Donald J. Trump (@realDonaldTrump) February 9, 2017
Trump's new Secretary of Education is angering teens EVERYWHERE – here's what you need to know
"Stop dividing our country": Demi Lovato slays Donald Trump and proves just why she's queen
---
As always, Tumblr reacted hilariously to Trump and the ban. TBF, you can always rely on Tumblr to provide you with some fabulous entertainment – even when it's not about Harry Potter or 5 Seconds of Summer. OH ASHTON.
Ready for some of our anti-Trump Tumblr lovin'? HERE WE GO….
1. This amazing 'Hamilton' clap back
2. This subtle (but amazing) jab at the denied appeal 
3. A sad, but true Disney reference
4. When literally no one gets how Trump would take judges to court???
5. #True. Who doesn't love hummus?
6. Trump will be seeing EVERYONE in court. 
7. This witty Taylor Swift reference
8. Basically the most kick-butt dress we've ever seen
9. ANOTHER amazing 'Hamilton' reference
10. We've never seen a better attorney than Elle Woods
11. IT'S ALL BECAUSE OF LEO
12. That's for sure!
13. This patriotic af reaction 1
14. When Lady Liberty has got your back
15. This adorable picture showing how much the USA loves Islamic Americans and refugees
16. And, finally, this amazing burn
Which Tumblr reaction is your favourite? Leave us a comment down below and let us know!