Donald Trump has only been president for about a week now, and things are already getting a little…sticky. He has signed over 12 executive orders into effect already, which are basically orders given by the president that don't need any approval by other branches of the government, and one of these orders can potentially affect thousands of women worldwide.
Even after thousands of people marched in the Women's Marches around the world, Donald Trump still found a way to crush reproductive rights during his first week in office. The "global gag rule", or Mexico City Policy, denies US funding to any international organization that provides, promotes, or educates on abortion and President Trump just reinstated this rule.
Trump this weekend: 'Didn't see the point' for this Women's March

Trump today: Reinstates Global Gag Rule, hurting women worldwide

— Matt McDermott (@mattmfm) January 23, 2017
---
It doesn't end with the Women's March! 7 ways you can continue the fight for gender equality
QUIZ: Find out if you're a feminist based on your favourite Harry Potter character
---
This rule isn't exactly new (it was first proposed by Ronald Reagan in 1984), but contradicts the fact that abortion is legal in the United States. The funding that this rule cuts doesn't just affect abortions, either; it affects all types of services provided by family planning organizations like STD testing and cancer screening.
So, unfortunately, Trump is trying to show the world that the United States is pro-life despite the fact that United States law allows women reproductive choices. By reinstating the "global gag rule", Trump has stripped women in other countries access to safe abortions and has limited the amount of services family planning agencies can provide.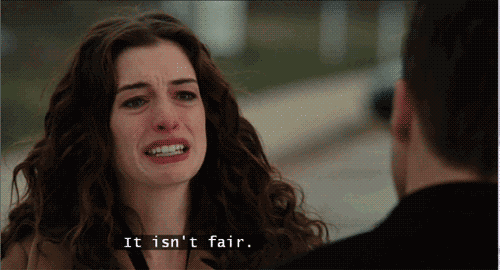 Yeah, it totally isn't fair, but by continuing to fight for women's rights hopefully we can work together to get these rules overturned once again.
What do you think about the "global gag rule"? Let us know in the comments below!