If you haven't heard about her already, Donald Trump's new Secretary of Education – Betsy DeVos – has been making all of the headlines lately (yep, you guessed it, it's for ALL the wrong reasons).
Many members of Congress pushed to not allow her nomination to get approved, but Vice President Mike Pence broke the tie (which hasn't been done since 2008, FYI). Let's just say – she's not too fit for her new role.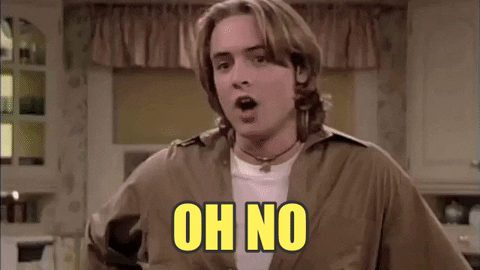 If you don't know too much about Betsy DeVos, you're not alone.
In short, she's a billionaire businesswoman from Michigan, who, up until now, had not held a major political position outside her own political party.
However, despite a lack of experience in a major political position, she is now in charge of the ENTIRE United States public education system that affects over 50.4 MILLION children and teens in America. Unsurprisingly, many people are less than happy.
This is troubling because Betsy DeVos has no experience in dealing with the public school system, nor did she study education in college. She herself did not attend public school and neither did her children, leaving her with truly no first-hand knowledge on what public schools are really like.
*sigh*
happy galentine's day to all the ladies out there except Betsy DeVos

— kels (@kelseyshannon13) February 13, 2017
And that's not even the half of it. To top it all off, DeVos' beliefs and plans regarding the American education system are more anti-public schools than not.
---
Should college students really be allowed to carry guns on campus?
"Stop dividing our country": Demi Lovato slays Donald Trump and proves just why she's queen
Does Donald Trump's Muslim ban spell disaster for Zayn's career?
---
She is a believer in 'School Choice' – publicly sponsored programs that give families money to spend on tuition at private schools.
These programs sound pretty great, right? Incorrect. They actually work by taking money from already underfunded public schools, and could lead to the destruction of the public school system altogether.
If Betsy DeVos can get a cabinet position and The Chainsmokers can get a Grammy, you can do literally anything

— thomas a moore (@Thomas_A_Moore) February 13, 2017
Allowing 'School Choice' also promotes giving money to private schools with religious affiliations, which completely contradicts the American ideal of a "separation of church and state".
When asked by Congress if she could be trusted to not privatise public schools and maintain education funding, she replied by saying, "I guess I wouldn't characterize it in that way". Otherwise translated as "no I cannot be trusted", if you ask us.
She even attempted to advocate for allowing guns in elementary and secondary schools across the United States, stating that:
I will refer back to Sen. [Mike] Enzi and the school he was talking about in Wyoming. I think probably there, I would imagine that there is probably a gun in the schools to protect from potential grizzlies.
Great.
Like many of Trump's other cabinet picks, DeVos has proven to be under-qualified for her position, and has seemed to secure it through her donations to Trump's campaign. However, we will absolutely give her a chance to prove us wrong and wish her the best in her new position – we just hope she takes it seriously.
Just please, Betsy, remember that there are millions of lives at stake here. This isn't a game, and there are SO many teens and children relying on you right now. Never forget that.