It's no news to any of us that traditional media likes to drag online creators like Zoella through the mud, but we're sick and tired of all this Zoella Book Club hate.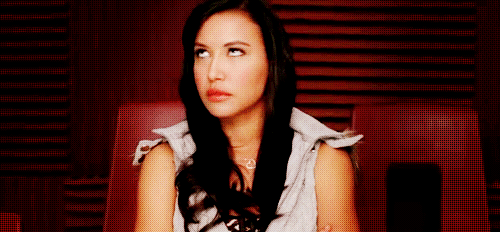 In a never-ending onslaught of snide comments since the club first started earlier this year, the launch of round 2 (which includes some of our ALL TIME FAVES like Meredith Russo and Patrick Ness) has just had its own fair share of slander courtesy of The Guardian. And we're not surprised.
Just in case you haven't seen it yet, here's what a contributor to The Guardian had to say regarding one of our fave YouTuber's book club:
Really, really, disappointed with this from The Guardian about book clubs. Zoella the only one to get snark pic.twitter.com/KSsJboXfp3

— Holly Bourne (@holly_bourneYA) November 15, 2016
Sounds a bit pathetic, right? Also, to anyone who's actually read these books, sounds just a little bit wrong too. Well – that's because it is.
---
IS ZOELLA THE GIRL THAT HAS IT ALL? HER COVER OF 'SECRET LOVE SONG' PROVES SHE COULD BE THE FIFTH MEMBER OF LITTLE MIX
---
Of the 16 books in the two rounds of clubs we've been given a variety of YA reading recs, almost all of which fall far far away from being "cute" and "glittery" in the derogatory way this article's author thinks they are.
We're wondering tbh… has she actually read any of these books?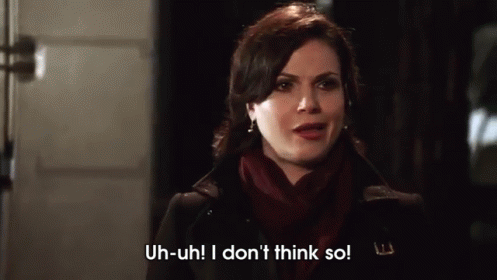 For starters, not all of the books even have a female protagonist. Most of them do but so does an overwhelming proportion of YA to begin with so it sort of makes sense.
Let's not forget to point out that not ALL of the books have white protagonists, either. Many of them do, and race representations in YA is a whole other debate on its own, but we've noticed Nicola Yoon's 'Everything, Everything' being lumped in with the rest of the list here and we just need to stop and pause and ask… um, what?! Maddy is 100% not white. Not even close.
@emmafroggatt Maybe next time read the books before making such sweeping and inaccurate statements. @GuardianBooks

— Katherine Webber (@kwebberwrites) November 15, 2016
Amen.
Sara Barnard, author of the emotional 'Beautiful Broken Things' that brought us all to tears, is also standing up and letting The Guardian know they don't have their facts right. At all.
Readers of the article are told BBT is "cute, glittery young adult fiction about beautiful white girls who fall for manic pixie dream boys.

— Sara Barnard (@saramegan) November 15, 2016
'Beautiful Broken Things' isn't about boys or relationships at all. It's about friendship and abuse and mental health; it's a breath of fresh air, a refreshing and moving take on all-encompassing friendships. We'd love to speak to anyone who read this and thought it was "cute, glittery" fluff because as far as we're concerned they couldn't be more wrong if they tried.
The books in Zoella's club deal with a lot of pretty hefty topics, which will come as no surprise to anyone that's, you know, actually read them. They might have bright, sparkly, cute covers but the insides are anything but.
Books about death, grief, abuse, PTSD and anxiety dismissed as cute and glittery because they're also about girls, good one @GuardianBooks

— Harriet Reuter H (@hapgoodness) November 15, 2016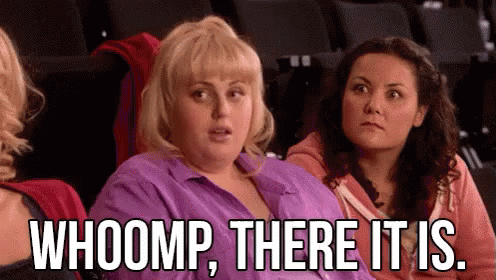 We talk a lot about feminism on MP! because equality is something we care about, so it's no surprise we're so riled up that teenage girls are getting shortchanged AGAIN.
Is there anything girls are allowed to like without being ridiculed for it? At this point the answer seems to be a resounding "no". We're tired of seeing the stereotype that teen girls are vapid and clueless about real life issues perpetuated again and again in the media.
These YA books show how intelligent, empathetic and kind-hearted teens are. So can the tired old media quit the snobbery already and wake up?
I'm a teenage girl and I'm proud. I read romance. That's not going to stop me from conquering my dreams and fighting for what I believe in.

— Lucy Powrie (@LucyTheReader) November 15, 2016
This is pointlessly *ignorantly* nasty from @GuardianBooks. Typical of the dismissal of anything a teen girl might like. Do better, Guardian https://t.co/rCMQYrnL6B

— Patrick Ness (@Patrick_Ness) November 15, 2016
Even if girls did like silly, escapist fiction it wouldn't make them any less than. All reading is good reading, well and truly. We cannot dictate to people what they're allowed to read – that's not fun and it's not fair.
As our feminist fave Holly Bourne pointed out, the book industry kind of sort of NEEDS the reluctant readers that internet famous gals like Zoella pull in:
Literacy rates in young people are plummeting and the book industry is in trouble. SNOBBERY WON'T FUCKING HELP THIS. IT WILL DO THE OPPOSITE

— Holly Bourne (@holly_bourneYA) November 15, 2016
Whether you like Zoella or not – or take issue with the ghostwriting of her own YA series – at the end of the day literacy rates would be plummeting big time if it wasn't for things like this book club. For many, Zoe is the big sister and helping hand into the reading world.
---
The excitement for Louise Pentland's novel #RobinWilde is real, but where do you stand on YouTuber books?
---
We're glad Zoe is taking it all in her stride though. She's faced enough unfounded criticism by now to be able to keep her chin up and laugh the haters off, after all.
https://twitter.com/Zoella/status/798530680900751360
You can find Zoe and other fab bookish people like LucytheReader in our Snapchat Directory right now.
What's your stance on the whole thing? Does Zoe need to keep her head in the internet world and steer clear of the bookish one, or should the YA community be rushing to the defence of her and her book club picks? Let us know your thoughts in the comments.