If you follow bookish things on Twitter, you may have seen the twitter-storm going on last weekend. And it wasn't about Donald Trump.
Yes, really! Last weekend #TheContinent was trending. And now the dust has settled, we've broken down just what was causing such a fuss.
So what is #TheContinent? It is a debut YA novel from American author Keira Drake. Here is the synopsis from GoodReads:
For her sixteenth birthday, Vaela Sun receives the most coveted gift in all the Spire—a trip to the Continent. A cold, desolate land where two "uncivilized" nations remain perpetually at war. Citizens tour the Continent to see the spectacle and violence of battle—a thing long vanished in the Spire.
But an idyllic aerial exploration is not to be had. When a tragic accident leaves her stranded on the Continent, she has no illusions about the true nature of the danger she faces. Starving, alone, and lost in the middle of a war zone, Vaela must try to find a way home—but first, she must survive.
So far, so unoffensive. What the synopsis doesn't cover are the descriptions of these two 'uncivilised' nations:
The Topi are described as reddish-brown skinned warriors with painted faces that are broad with hard angles.
The Aven'ei are described as having singularly dark hair, with beautiful bronzed skin, almond shaped eyes that slope gently upwards at the outer corners.
It doesn't take a massive leap to see why some readers found these representations of 'savage' and 'uncivilised' representations offensive.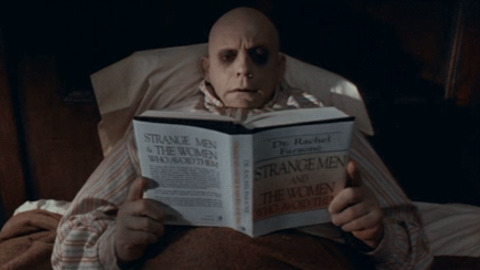 Author and #WeNeedDiverseBooks campaigner Justina Ireland too to Twitter after reading 'The Continent' to point out the issues she has with the characters representations in a pretty damning thread:
https://twitter.com/justinaireland/status/794369835895504897
https://twitter.com/justinaireland/status/794375910296326144
What followed Justina's criticism (the full thread of which you can find here), was an outcry from the Twittersphere. Some were from people who felt the same way:
Here's my two cents on #TheContinent: I find the way the Japanese names & faux Japanese used rather distasteful.

— M. モリー❄️ (@mollydesu) November 8, 2016
Others were from people standing up for the author and calling the reaction out as censorship:
When asking = demanding the book be pulled from publication & rewritten to your specifications, we're not talking about "just criticism."

— Kat Rosenfield (@katrosenfield) November 7, 2016
This went back and forth for a while:
#TheContinent – where Larry Smith loses his temper at people objecting to racism. pic.twitter.com/AEg8G4o2PQ

— KIdLitPSA (@KidLitPSA) November 7, 2016
https://twitter.com/vestareads/status/795643028337790976
There was even some pretty terrible trolling and death threats sent to both Justina, the reviewer and Keira, the author. Not cool!
The author then responded to the criticisms on her own blog:
I am saddened by the recent controversy on Twitter pertaining to
THE CONTINENT. I abhor racism, sexism, gender-ism, or discrimination in any form, and am outspoken against it, so it was with great surprise and distress that I saw the comments being made about the book. I want everyone to know that I am listening, I am learning, and I am trying to address concerns about the novel as thoughtfully and responsibly as possible.
The Topi, one of the native peoples who inhabits the Continent, were inspired by the Uruk-Hai in Lord of the Rings. The Topi are a savage people—they are in no way inspired by or meant to represent Native Americans. In regard to the Aven'ei, this fictional group of people was inspired by a large number of cultures, including Asian and European peoples. The Aven'ei are not Japanese. Nor are they Korean, or Chinese, nor are they based on an assumption that Asian cultures are interchangeable. They are a fantasy race: brave, intense, flawed, invented.
Any likeness of the fantasy cultures in the book to actual cultures was unintentional, and was not brought to my attention by a large number of early sensitivity readers. THE CONTINENT was written with a single theme in mind: the fact that privilege allows people to turn a blind eye to the suffering of others. 
One of the more interesting points to come out of this whole debate was a response to this blog post from a sensitivity reader. She gave a rarely seen insight into what happens when a book goes through sensitivity checks:
So trotting out the fact that you had sensitivity readers, when they know they can't say anything about it? Egregious abuse of power.

— Natasha Razi (@swingingstorm) November 6, 2016
Readers on Twitter felt so strongly about this issue that a petition was made to urge the publisher, HarperTeen, to have the publication date of 'The Continent' moved and for serious changes to be made to the manuscript. And HarperTeen listened:
This response from a reputable publisher just serves to prove that readers' voices are powerful and persuasive and publishers do listen to them.
It is also interesting that this conversation took place during Native American History Month. Debbie Reece, a Native American rights campaigners and Publisher of American Indians in Children's Literature made the best point of the whole debate to round everything off. It is important to speak out against racism and stereotyping, and to make sure that people from these stereotyped communities have a safe space to do this. But more than anything, we should also be supporting and endorsing stories from POC and #OwnVoices authors:
I have a request. If you've been tweeting about #TheContinent, could you take time to also boost Native writers?

— Debbie Reese (@debreese) November 5, 2016
Looking for bks that accurately depict Native ppl? Download this pdf: https://t.co/arEV5lVnN9 pic.twitter.com/LNBx9hODRb

— Debbie Reese (@debreese) November 11, 2016
What do you think? Do you find these representations offensive? Will you be reading 'The Continent'? Will you look to pick up a Native American author instead? Let us know your thoughts in the comments below!
Never miss a bookish event with our new Book Events page! You can follow all your favourite authors, get updates and see what's going on in your area!