Joe Sugg has been one busy bee lately. Aside from embarking on a massive roadtrip around America with BFF Caspar, he's also been focusing on a load of live shows (which were amaze, btw), AND promoting his 'JOEMOJI' app.
Come to think of it, has anyone else ever seen Joe Sugg and Superman in the same room, because we're getting suspicious.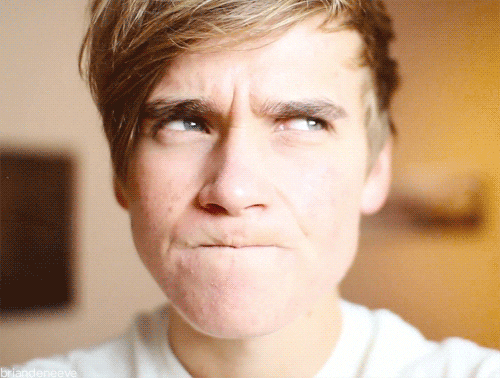 But aside from all that, it looks like Joe's also had time to fit in a cheeky shoot with VULKAN Magazine, and BOY does he look good.
Yeah, is anyone else feeling a bit hot under the collar rn?
Need to take a moment? Yup, us too.
Okay, this is all getting too much. We need a lie down. 
Unsurprisingly, the world is now DEAD.
So much so, in fact, JS actually did a Kim K and broke the internet. Kudos. 
But it wasn't just the snaps which got us all gooey-eyed. Joe also sat down to chat with VULKAN about what's in store for the future, and he got pretty sentimental about his fans:
"What I love the most about my job is the fact that I have an audience who love what is essentially watching me have fun with my mates and do amazingly cool things. What I also love about my job is that anything that happens, be it good or bad, I can film it, document it, and share it with my following, which they really appreciate. I'm a creative person so I love thinking of new ways to entertain people."
*swoon*
QUIZ: WHICH YOUTUBER SHOULD YOU DATE BASED ON YOUR FAVOURITE AUTUMN TREAT?
WE ASKED LOUISE PENTLAND IF SHE'D RATHER HAVE A #CHEEKYNANDOS WITH JOE SUGG OR CASPAR LEE…THIS IS WHO SHE CHOSE
We love it when stars treat their fans with the respect they deserve, and Joe's definitely got that in the bag. It's really lovely to see him opening up about how much he appreciates his fandom, and it's made us <3 him even more!
What do you think of Joe's shoot? Has it made you fall head over heels for him, or were you already a MASSIVE fan? Let us know by leaving a comment below – we'd love to know what you think!