There's nothing we love more than logging onto Twitter after a hard day of working to see our number one bae getting down and dirty with the Twitter trolls. If there's one thing J.K. Rowling knows how to do well, it's shut 'em down with the uttermost class and all we can say to this latest slam is YASSS QUEEN, SLAYY!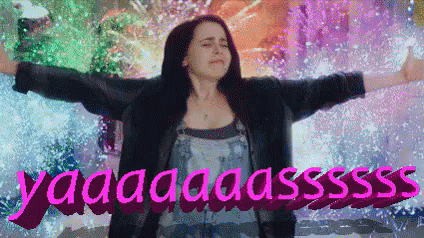 In the midst of 2017's very own version of the Hunger Games, Jo shared this old tweet from VP Mike Pence:
Calls to ban Muslims from entering the U.S. are offensive and unconstitutional.

— Governor Mike Pence (@GovPenceIN) December 8, 2015
Ummm, given the recent #MuslimBan we're pretty shocked at this CLEAR hypocrisy too. J.K. kept her cool and responded with only a short, sweet biblical quote:
'For what will it profit a man if he gains the whole world and forfeits his soul?'
Matthew 16:26 https://t.co/cYFglX3yRW

— J.K. Rowling (@jk_rowling) January 29, 2017
SLAYYYYYY. This woman knows what class is.
---
QUIZ: Would you survive the Battle of Hogwarts?
Straight outta Hogwarts: #HipHopHarryPotter is the trend you NEED to see
---
Of course, in true Twitter fashion, the trolls couldn't let this one go. Out in full force, they tried to take our fave lady down with some lame 'Harry Potter' disses but Jo was having none of it.
In – Free – Countries – Anyone – Can – Talk – About – Politics.

Try sounding out the syllables aloud, or ask a fluent reader to help. pic.twitter.com/K1j19EIU5f

— J.K. Rowling (@jk_rowling) January 28, 2017
We're so tired of people treating celebs like they can't talk about politics. Ummm hello, the whole point of democracy is that everyone has a voice, whether you're a billionaire bestselling author or are slaying the girlband scene like Fifth Harmony's Lauren Jauregui. Every voice is equal.
And of course, these trolls clearly weren't ready for the force of the Potterheads. Pfftt, we learnt how to defeat trolls before we even knew how to tie our shoelaces.
I love you people. Half my timeline right now is pointing out that Harry Potter never turned anyone into a frog & that Hermione was the nerd

— J.K. Rowling (@jk_rowling) January 28, 2017
Potterheads, we couldn't be prouder.
How slay-worthy do you think JK's tweets have been? Reckon she could step it up a notch? Let us know your thoughts in the comments below.