Today, Theresa May will meet Donald Trump for the first time in his term as a President. The UK Prime Minister and US President meeting is usually a particularly important event because both countries work together a lot and it's really important that they maintain a strong bond.
Even more so, it's interesting now we understand Donald's opinion on women and we know that Theresa May is a woman.
These young people were asked about what they'd like to be discussed and why it matters to them in a survey carried out by Snappa. Here's what they had to say…
Sam, aged 21.
Why ask this?
My friend told me about it yesterday and it seems like a bizarre-but-underhand move from Trump, where he's professed to be in many ways LGBT-friendly. But actually it's these little actions which worry me, where he's chipping away at it in a less public light – or not in speeches at least.
Do you think she'll actually ask this?
I don't think so. I don't think it's one of the crucial issues at the moment because it's underhand and not out in the open. Hopefully if it becomes a bigger issue, she will say something.
The world reacts to Donald Trump's inauguration speech
Troye Sivan releases LGBTQ anthem during Trump's inauguration as a massive middle finger up
Emmanuelle, aged 18.
Why do you want this to be asked?
I live in London and the pollution is freaking me out and I feel like no-one really talks about it. I feel that even though a lot of good movements, like the one on women's rights happening at the moment, I feel no-one talks about climate change.
Do you think she'll get round to ask about this?
I don't think she will. In a perfect world, she should.
Frances, aged 24.
Why is this important to you?
Because Trump's trying to dictate how women choose to hold themselves, not only in society but how they choose to conduct their relationships. I think it's really unfair as he's never experienced what it is to be a woman and what it means… that he should choose how we procreate and reproduce.

I saw a picture shared online of Trump signing a document on abortion with the words "as long as you live you will never see a woman signing legislation about what men can do with their reproductive organs" – and that resonated with me.
This is the tweet she was referring to.
As long as you live you'll never see a photograph of 7 women signing legislation about what men can do with their reproductive organs pic.twitter.com/dXjfVjnRiX

— Martin Belam (@MartinBelam) January 23, 2017
Do you think she'll ask it?
I hope so, because in our country we have lot more free will to do what we want, so how can we negotiate with a country which is trying to stop people's free will and choice?
Ben, aged 26.
Why does this matter to you?
Nato has been the bedrock of the Atlantic alliance for a very long time and if the US is leaving it then it means that the way we approach world politics is going to change dramatically.
Do you think this question will be asked?
Yes, I think it's quite likely. I think it's quite easy to ask cheeky questions but he's an elected president and he's made a commitment that deeply and seriously affects the UK. It's appropriate for us to ask him that question just so we know what to do.
Daniel, aged 21.
Why is this important to ask?
Donald has made one of his sons (his son-in-law) a special adviser to the White House. I think he's mixing family with politics and not bringing in experts or real advisers and abusing his power.
Do you think it will be?
No, not at all.
The results of this meeting are going to be pretty interesting, but we'll just have to wait and see what happens.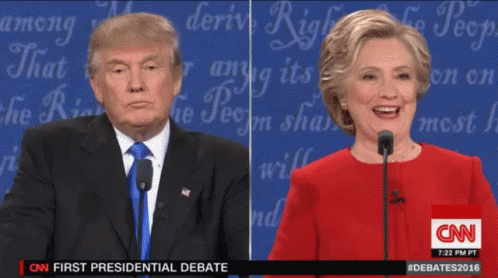 Crazily enough, it's been revealed that the White House has spelled Theresa May's name incorrectly THREE times already.
Does it go to show how much they care before they've even met?
What would you want Theresa May to ask Donald Trump? Let us know your thoughts in the comments below.