'The Dark Days Club' is about polite society in 19th century London – as well as the shadowy underbelly of dodgy taverns, murderous men and, of course, demonic activity.
In writing this, author Alison Goodman undertook quite a bit of research so that the London we read about in her novel, is the London which really existed. Well, maybe minus a few hellish encounters. Maybe.
Check out her top 10 facts on Regency London:
1. At a Regency ball, a dance set was made up of two dances that could last up to half an hour each. Too bad if you got stuck with a dud dancer like Mr Collins!
2. Oysters were so cheap and plentiful that they were considered to be the food of the working poor and often used as a cheap way to bulk out a servant's main meal. Some servants had it written into their terms of employment that they would not have to eat oysters more than twice a week.
3. The first highly publicised serial killings occurred in the Regency. The Ratcliffe Highway murders occurred just before Christmas 1811 and involved two separate incidents that left seven people bludgeoned to death, including an infant. The story ran for weeks in the newspapers in lurid detail and shocked all of England.
A man was finally arrested—John Williams—but he hanged himself in his cell before he could be brought to trial. His body was paraded through London on a cart and buried at a crossroads with a stake through the chest so that his ghost could not rise again.
4. The last River Thames Frost Fair occurred in 1814. In bitterly cold winters, the River Thames froze over and enormous fairs sprang up on the hard ice. Thousands of people would gather on the frozen river to drink wine and beer, watch puppet shows, shop in pop-up stalls selling everything from gingerbread to printing services, eat roasted meats, dance and skate. The 1814 Fair lasted four days.
5. In a genteel household, dinner was served à la Française which meant that up to fifteen sweet and savoury dishes were all served on the table at the same time including hot meats, sweet jellies, hot and cold vegetables, meat pies, fruit tarts and junkets. These would then be "removed" to make room for the next fifteen sweet and savoury dishes. If the household was really wealthy, there could even be another "remove". Finally, a table full of desserts would end the meal. Phew!
6. It was considered vulgar to laugh too hard. Laughter had to be moderated in polite company; too much mirth was considered ill bred. It was the same for physical expression as well—no extravagant hand gestures, please!
7. Fashion recycling was big in the Regency. Women of all classes often refashioned a gown by changing a trim and lady's maids and valets were allowed to sell their employers cast-offs as a job perk. There was a huge trade in second-hand clothes and shoes.
8. The tradition of the Christmas Pantomime started in about 1750, but was firmly established in 1806 with the immediate success of a new production called Mother Goose.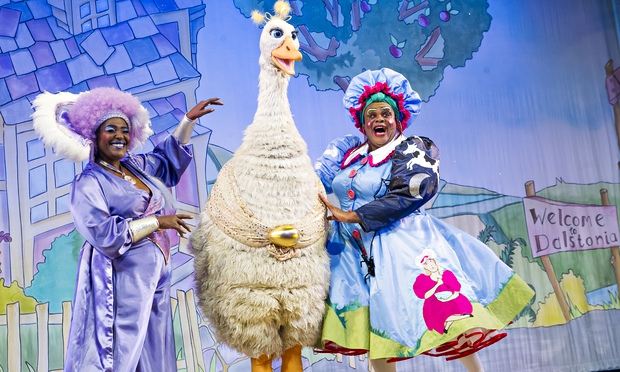 9. A letter containing the announcement of a death was often sealed with black wax instead of red so that the person receiving the letter was warned that bad news lay within.
10. Candles – one of the main sources of light – were sold in four hour and six hour lengths. When you walked into a ball you could tell by the length of the candles how long the hosts intended the party to last.  Four hour candles = sad face.
Explore Alison's London further with your own copy of 'The Dark Days Club'