The fear of missing out is REAL when it comes to bookish events. Those of us not at YA Shot last weekend will know the feeling – although luck would have it that we livestreamed the entire day, so you can catch up on the biggest and the best from the event over on the MP! Books Facebook page.
Our FOMO is off the scales tbh and we're scared you might have caught it too. Argh! Don't worry though – here's 4 ways to know you've suffering from a major case of bookish FOMO and how to treat it.
1. You spend the entire day of the event anxiously scrolling Twitter for live updates
You tell yourself not to. Your friends tell you not to. Everybody in the entire universe tells you it's a bad idea… but you do it anyway. You're scared of missing something.
JUST IMAGINE your fave author announces she's continuing her most beloved series and you missed the news because you weren't at the event. That's why you HAVE to be on Twitter, you reason to yourself, so you won't miss a thing.
2. You're hit with a pang of jealousy every time a picture of your fave author signing books is uploaded
"WHYYYY!" you scream into the void, sobbing over a pile of unsigned books in your bedroom. "WHHYYY!"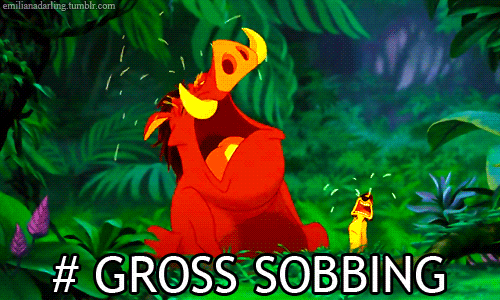 We're not going to lie, not meeting your fave authors is just about the most devastating thing in the world. Especially when all your bookish friends are there and you're not.
It's even more horrible when you can be innocently scrolling through Snapchat stories and be hit BAM in the face by their lovely face with their incredible books down at your local Waterstones. Oh Snapchat, you cruel beast.
It might be painful but we love them so much we'll Snapchat stalk the likes of Alwyn Hamilton and Jenny Han to the end of time (Need to know their usernames? Follow those links to our Snapchat Directory.)
3. You spend the entire time crying about missing the thing to anyone who will listen… including random strangers on the bus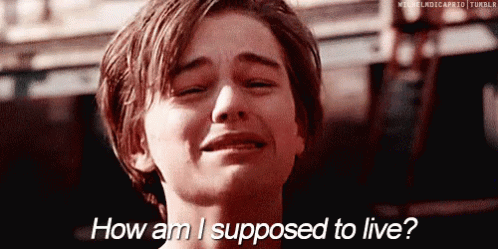 Your mum says you're just being melodramatic but, in this moment, you missing that Q&A/signing is legit the worst thing to have happened to you in the entire world.
We would know. Imagine missing out on the last #GirlHeartsGirl Lucy Sutcliffe tour stop. DEVASTATING.
4. You try to get over your FOMO by binge buying books online
The bigger the event the more commiserative books bought: fact. Miss a signing? Sad but you can probably make yourself feel better with a book or two. Miss YALC? This is genuinely traumatic and the temptation to buy ALL the books is overwhelming.
Put it this way, once the books you ordered in your time of FOMO sadness arrive your bedroom will literally look like this:
Reckon you've got a bad case of FOMO then? Don't worry, we can help. Here's how to get your life back no track in one easy step:
Never miss an event ever again thanks to the brand new MP! Book Events minisite. You can follow authors, add friends, browse events in your area and more. All your book events problems will disappear in a flash!
Track signings and events from all your fave, including Sarah J. Maas, Rainbow Rowell and more.
We're already pretty addicted and making the most of the site to check out where all our friends will be. Join us.
When was the last time you had a bad case of bookish FOMO? Let us know in the comments.