When Gael Brennan is about to have his heart broken in the wake of his own parents' separation, Love decides to intervene and, well, we can all imagine the crazy ups and downs that happen from there on out – especially when Rebound becomes involved.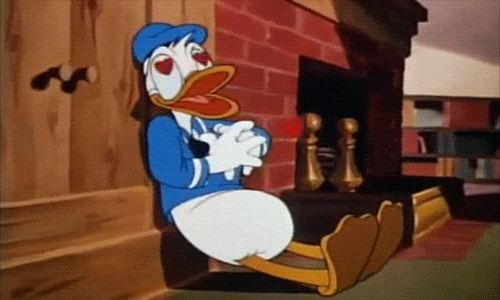 We sat down to chat all things 'The Romantics' with author extraordinaire Leah Konen ahead of the book's release and, let's just say, we've got a completely whole new perspective on love.
Hi Leah! Thanks for taking the time to answer a few of our questions! Tell us all about 'The Romantics' in the length of a tweet. Love (the entity) helps teen boy and "romantic," Gael, find the right girl, with lots of misadventures along the way.
Personally, are you a hopeless romantic? I wouldn't call myself a "hopeless" one, but I do have some romantic tendencies, especially since meeting my husband, who is a total romantic, himself. But if Love had to categorise me, I'd probably be labelled a cynic.
(Here's 8 internet-to-IRL love stories that will change any cynic's mind.)
What inspired you to write from Love's perspective in this? I wanted to explore love in all its forms—from romantic to familial to friendship—and there seemed like no better way to do that than from the perspective of Love. I also really enjoyed the idea of someone pulling the strings and looking out for you, making sure you stumble across the right person (or persons) in your life.
Do you think we have 'soul mates' – someone we're meant to be with? I don't think we have actual "soul mates," if you mean in the sense that there is one person—and only one person—out there for us. But I do believe that there are people you are naturally in tune with—where you have an instant connection and feel like you've known them for a very long time. You're very lucky to find them.
Best dating advice you ever received? When I was first dating my husband, he was working really long hours and a little hard to pin down for dates. A good friend told me to "go after him until he breaks up with you"—basically, don't play any games. She knew I liked him, and her encouragement to throw the rules about who should text first or how long you should wait to respond, etc., out the window was awesome advice.
If there's one thing people remember from reading 'The Romantics', what would you like it to be? That sometimes it seems like all the worst things are happening right before a really great person comes into your life.
Favourite line from 'The Romantics'? I love when Love gets a little snarky and jaded about Gael's decisions and feelings, so I enjoyed poking fun at the MPDG idea:
"Leave it to the Manic Pixie Dream Girl trope to convince a guy that someone who straight-up irks him will also somehow save him."
Because we'd love to see where the magic happens, send us a pic of your writing space.
Thanks for chatting to us Leah!
You're practically dying to read 'The Romantics' now, aren't you? Well you're in luck: we've got 5 proofs to giveaway to 5 very lucky MP!ers (including signed bookplates!). Here's how to be in with a shot of bagging one for yourself.
Hop on over to Twitter and follow us @maximumpopbooks
RT the following tweet
Fill in the form below
And don't forget to let us know in the comments if love would label you a hopeless romantic or a cynic like Leah.
This competition is now closed! Congrats to the winners @eliseeeeNS, @WindowMouse, @Siobhan_Lucy, @Jedwardfan223, @IsaGodinot.