Are you even a little bit surprised that Emma Watson is so totally awesome she's been bestowed with one of the highest of all honours this week?
Yep, even better than graduating from Hogwarts, our very own Hermione has been crowned Woman of the Year 2017 at the Elle Style Awards, and we are SO proud.
Given all the charity work and activism Emma gets up to in her spare time, her insane CV and an amazing attitude towards feminism, it's hardly surprising that Elle decided she was deserving of such a title.
But what exactly makes her the #1 lady on the planet, though? Uhh hello!? PRETTY MUCH EVERYTHING.
Just in case you need convincing why she totally deserved this award, here's every reason to prove Emma Watson is the ULTIMATE Queen.
1. She kicked ass during her Elle Style Awards acceptance speech
This is not a year we will allow yourself to be silent. This is the year that women's voices are heard.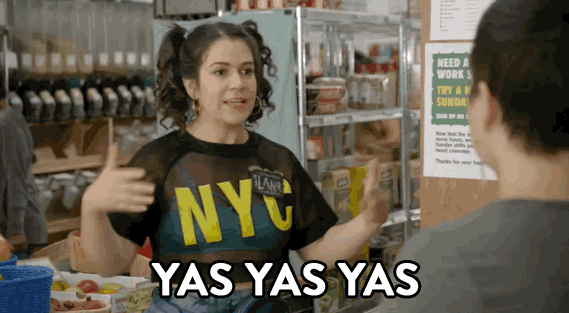 2. She continued the good fight for equality at this year's Women's Marches
http://queeniesgoldstein.tumblr.com/post/156212016840/emma-watson-attends-the-womens-march-on
The DA will never die! Feminist Potterheads took the Women's Marches by storm
3. She launched the #HeForShe campaign to roaring success
With powerful spoken words & a passionate appeal—@EmmaWatson launched the #HeForShe global solidarity movement—Watch👇https://t.co/ranCtyWepo

— HeForShe (@HeForShe) February 15, 2017
4. And literally everyone got involved:
From fellow co-star Matthew Lewis…
So proud of @EmWatson. From the girl I grew up with to the inspirational woman she is today. I'm with you. #heforshe pic.twitter.com/0j316BBznB

— Matthew Lewis (@Mattdavelewis) September 24, 2014
To international movie stars like Tom Hiddleston…
[email protected] you are impeccable & extraordinary. I stand with you. I believe in gender equality. #heforshe pic.twitter.com/xXQsyJ7WfP

— Tom Hiddleston (@twhiddleston) September 24, 2014
And more.
5. She's an actual Princess
emma watson is a real life princess pic.twitter.com/1SpY9pvlbJ

— cast of harry potter (@castofhp) 13 February 2017

Emma Watson just shocked the world with her vocals in the new 'Beauty and the Beast' trailer
Emma Watson just starred in the strangest teaser for 'Beauty and the Beast' and tbh we're sold
6. She completed her university degree WHILST filming
https://twitter.com/jaureguisbf/status/790932598348353537
7. She's got the voice of an angel
On top of Emma Watson being a successful actress, activist and college graduate. She can sing. How much more beautiful can a person get?

— Darien (@who_is_darien) 9 January 2017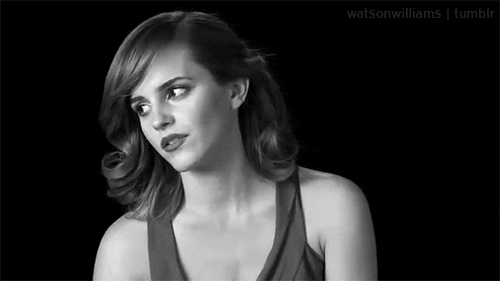 9. She wore a completely sustainable dress to the Met Gala
Just to make one hella awesome statement about the environment.
10. This
11. She's an amazing role model for the next generation
My kids insisted I find out what hermione @EmmaWatson was doing. Kids, she standing up for women's rights and being all sorts of awesome.

— Margaret Leonard (@mrgrtbarr) February 15, 2017
#MyGirlRising
Emma Watson: Feminist. Humble. Inspiring.
She taught me to admire intelligence. To fight for what is worth fighting for. pic.twitter.com/agmhn4qrPh

— Elli |-/ (@elliminator_) February 14, 2017
12. True
Emma Watson more like Emma Awesome

— naddie (@h0wlingbarnes) January 31, 2017
13. She takes politics to the next level
14. And never has a moment's rest
She never stops working.
15. She says the most empowering things
« Don't let anyone tell you what you can or cannot do, or cannot achieve. Do not allow it »

— beauty & the beast (@meeksinheaven) January 29, 2017
16. And is humble and thankful for what she's been given in life every single day
@EmmaWatson she is really a strong character..I love her and her determination…she is so inspiring pic.twitter.com/7lTaGdlHfL

— Zella Riddle (@Marauder_Shadow) 29 January 2017
18. Seriously, she just can't stop giving
https://www.instagram.com/p/BMSFySJlhWW/
19. She's a versatile, talented actress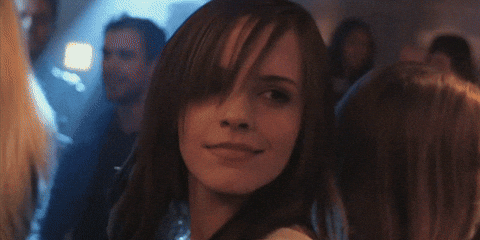 You'd never believe these sexy dance moves came from the same girl who was casting spells on our screens age 10.
20. She's just the cutest person ever TBH
Emma Watson met with matured Hermione in the production of "Harry Potter and the Cursed Child"#WLRPSInfo pic.twitter.com/dKcApPyPTF

— WLRPS (@WESTERNLANDRPS) 12 July 2016
21. 'Buff said
Do you think Emma deserves the Woman of the Year award? If you think no – who did? Let us know in the comments!