You might currently be fearing Trump but there's a new terror on the loose and we have it on good authority that she is possibly the worst human to step foot on the planet.
DANGER AHEAD! The following might be tough to read but in order to remain safe you must stay alert. Please, do not panic. We repeat: do not panic.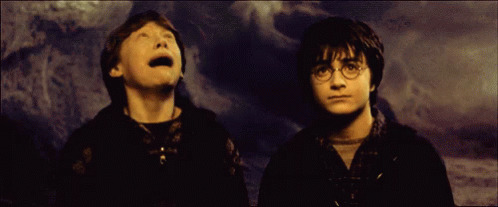 The suspect is currently going by the name of Zoella. Amassing a slave following of over 11 million YouTuber subscribers, she's set out to brainwash a generation of teen girls with her hypnotising bestselling novels, mind-altering beauty products and one hella cute pug.
A warning has been issued: approach with extreme caution. This girl is dangerous and, if you catch her on a bad day well then….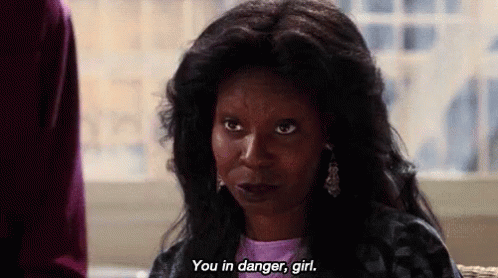 Here's 14 reasons why Zoella is public enemy #1:
1. She is constantly negative
Even her fans have picked up on it:
https://twitter.com/longlivezalfie/status/820722740936183808
@Zoella thank you for all the positivity you've brought me throughout 2016, I hope 2017 treats you so well! I love you❤️ x

— Lyla (@JugheadSugg) January 1, 2017
https://twitter.com/zoeinspiring/status/806222469728190468
 2. She's not relatable… at all
Tidying the house whilst listening to "Westlife The Greatest Hits" and I'm not even the slightest bit embarrassed about it pic.twitter.com/MxnsDKq62t

— Zoë (@Zoella) January 21, 2017
50% of my wardrobe is loungewear and Pyjamas and im SO happy about it pic.twitter.com/o6WIhzDqUJ

— Zoë (@Zoella) January 7, 2017
Sorry.
3. Her and Alfie are not cute whatsoever
Possibly the least adorable couple on YouTube, right?
---
Oh my Deyes! Zalfie just got real about their sex life and people are not impressed
7 times Troye Sivan and Jacob Bixeman were the perfect couple

Did Zalfie just admit they're getting MARRIED?!

---
4. She has no idea how to take care of her pets
Look at the pain in poor Nala's eyes. She's begging to be rescued.
5. She's so serious
This gal needs to liven up a bit.
6. She does nothing to raise mental health awareness
Legit. Not a single thing.
Not one.
7. She doesn't care about her viewers one bit
And they all hate her for it.
@Zoella thanks for taking the time out of your day to make us smile. You really care about your fans and it shows. We love ya☺️

— mel♡ (@orchidzoella) December 19, 2016
I love you so much @zoella you work so hard on your videos and you care about your fans ♡

— – zoe sugg ♡ (@zoellhr) January 15, 2017
@Zoella I'm so freaking thankful for you and all you've done to make me and your fans happy. You mean the world to me and I love you so much

— Diana (@PrincessofwaIes) November 24, 2016
8. She hates Christmas more than anyone
Sorry, what's Vlogmas?
9. Her selfies are so NOT the most gorgeous things we've ever witnessed
Our eyes burn looking at this.
https://twitter.com/Zoella/status/820717738343669764
10. She's only jumping on the YouTube bandwagon…
Yep, she's totally not been at this vlogging biz since she was 11 years old.
11. People only watch her because she's Joe Sugg's sister
Why else would anyone want to watch her?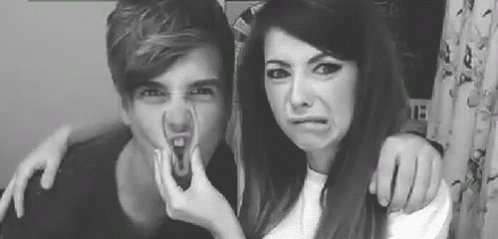 12. She lives in the ugliest place imaginable
We hate seeing Brighton in every daily vlog and Insta. UGH. So ugly.
https://www.instagram.com/p/BPhrHDEAFqh/?taken-by=zoella
13. She's not #friendshipgoals
We wouldn't want to be best buds with her in a million years, ew.
14. She never does anything nice for other people
Never. Not even once. She's so selfish.
https://www.instagram.com/p/BIxxBd1h6je/?taken-by=zoella
On a scale of 1-10, how much does Zoella's new reign of terror make you shake with fear? Leave your thoughts in the comments below.