ICYMI: Troye Sivan and his model boyfriend are legit #couplegoals.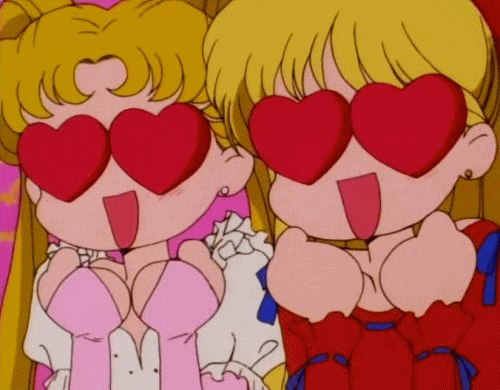 We're so completely *heart eyes* over Troye and his new beau Jacob Bixenman. We just can't get enough of Tracob! From them getting loved up at the VMAs to their Instagram debut, it just doesn't get cuter than this.
---
Ashton Irwin just made every single one of Troye Sivan's fanboy dreams come true and there's hope for us yet
Troye Sivan releases LGBTQ+ anthem 'Heaven' during presidential inauguration as a massive middle finger up to Trump
---
Here are 7 moments when they proved they are literally the most adorable pair in existence:
1. When your boyfriend is your #1 fan
https://twitter.com/ilysbtoni/status/821160295431290883
This is so cute we're gonna cry.
2. Over protective boyfriend goals
These two are so adorable.
https://twitter.com/goldrushsivan/status/821026385493979136
3. THIS
@buiIdhopes WAIT TROYE LOOKS SO SMALL NEXT TO JACOB IMAGINE HIM ON HIS TIPPY TOES TO KISS JACOB IM SO EMO IM ACTUALLY CRYING

— ㅤ (@buiIdhopes) January 16, 2017
Height differences are everything.
4. Jacob's starring role in Troye's latest music video
This LGBTQ+ anthem wouldn't be complete without Troye's very own boyfriend now would it? Jacob put those good looks to good use when Troye got up close and personal with him in 'Heaven'.
the way he look at jacob#WatchHEAVENonVEVO pic.twitter.com/J3GjsTHQtH

— best troye pics (@bestpicsoftroye) January 19, 2017
Aren't they adorable?
5. Their Instagram debut
Jacob captioned a hilarious snap of the pair – the first ever to hit Insta – as "HEAVEN". How cute!
Can they just get married already?
6. Here's why this photo is extra cute
this picture of tracob reminds me of that set of photos of two men kissing in a photo booth in 1953 pic.twitter.com/n9bpEXtnTl

— kayla (@nostalgiasivan) January 20, 2017
Don't get us started on how far the gay rights movement has come
7. They went to the #WomansMarch together in DC
troye and jacob are at the #WomensMarch in washington dc

— Tracob Updates (@tracob_is_real) January 21, 2017
And we all know that a couple that politics together stays together.
Do you think Tracob are ultimate couple goals or are you still firmly shipping Troyler/Tronnor? Let us know down below which pair you love more and why.