We've said it before and we'll keep on saying it until we're blue in the mother-flippin' face – Zalfie are absolute #relationshipgoals, and we wouldn't have them any other way.
Awh, just look at'em.
But while we've seen the pair's relationship blossom before our very eyes, there's one thing we just don't think about when we see Zalfie – sex.
However, in a recent video, Alfie decided to tackle the issue head on, and boy did things go crazy. Reading through questions people had left on Twitter for Zoe, Alfie said:
Have you ever played with yourself?
Err, that's quite the intimate question, guys.
Responding to the question, red-faced Zoe struggled to come up with a reply, saying that she didn't feel comfortable answering something so intimate. We hear ya, ZoBo.
But amidst the awkwardness, the pair did suggest doing a sex Q&A video – an idea which you'd think everyone would be on board with, right? WRONG.
---
Did Zalfie just admit they're getting MARRIED?!
People actually think THIS means there's a Zalfie baby on the way and it's making us super excited
People think THIS could mean the end of Zalfie and it's making us really sad
---
Unfortunately, after seeing the video, several people felt the need to leave negative comments, saying that Alfie shouldn't be talking about sex because his audience is too young. SMH.
Seeing lots of comments on my new vlog about my audience being too young for me to talk about sex…81% of my audience are 18+

— Alfie Deyes (@PointlessBlog) January 23, 2017
Luckily for Alfie, some of our fave vloggers were on hand to make light of the situation:
@PointlessBlog im 22 and i still dont know what a dildo is.

— Caspar Lee (@Caspar_Lee) January 23, 2017
@Caspar_Lee @PointlessBlog I think she sang a song with Eminem once

— Joe Sugg (@Joe_Sugg) January 24, 2017
*sniggers*
Stopping at nothing to prove his critics wrong, Alfie even posted this image on his Twitter, detailing the exact age percentage of his audience:

It's pretty plain to see that the majority of Alfie's audience are 18-24, but is that really the point? In the UK sex is legal from age 16, and schools begin teaching sex ed at age 13 (some even earlier), so how is this any different?
Alfie clearly stated that he wanted to do a purely educational sex Q&A, so it's not like he was suggesting giving graphic details of his and Zoe's intimate life – he just wants to help educate, people!
Surely we should be welcoming this kind of thing from YouTubers. We've already learnt SO much from our fave YouTubers; from Zoella on anxiety to Bethany Mota on bullying, there are a tonne of people who've benefitted from their honesty, and we're thankful for that.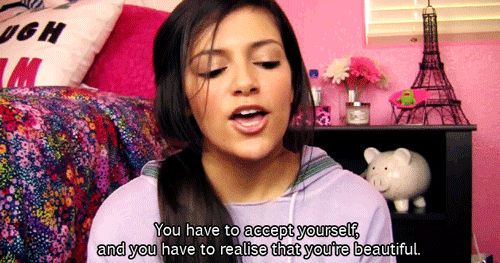 With that in mind, we'd personally LOVE a sex Q&A hosted by Zalfie. We think they'd be amazing hosts for something like that (though we're not so sure how long their serious faces would last), and we reckon they'd give us some really honest opinions. Maybe people just need to lighten up about sex a little bit. It is, after all, a totally natural thing, and something we're all going to learn about at some point or another.
What do you think? Do you think we need to be more accepting of YouTubers talking about sex? Do you WANT to see Zalfie doing a sex Q&A? If they did, what would you ask them? We'd love to know what you think, so leave a comment below and let us know! If you need some inspiration, give the video below a watch. You'll love it – we promise.