Do you know what's really annoying? People who completely disregard YouTubers and the young people who follow them.
Seriously, some people idiots seem to have a real bee in their knickers about the subject – for NO apparent reason.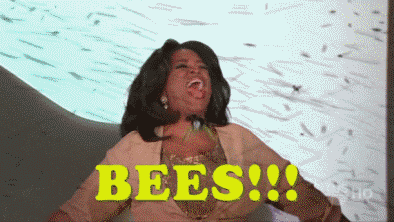 Of course, we're talking about the complete and utter piece of rubbish that The Guardian published about Zoella yesterday*.
*If you want to read it in full you're going to have to Google it, because we're not giving them the satisfaction of linking to it. Or you could just read our super honest review which is right here…
---
The Guardian aren't just attacking Zoella, they're telling teenage girls they're stupid
BREAKING: Zoella is getting bashed for her book club… AGAIN
This isn't the first time Zoella has been slated by the media. She's already seen a lot of backlash surrounding her book club, and to be perfectly honest, we're 100% done with it.
There's absolutely no need to be nasty about such an intelligent, inspiring and all-round amazing young woman like Zoella, and there's DEFINITELY no need to undermine those who follow and appreciate her.
GET A GRIP, PEOPLE. STOP BEING HORRIBLE. THERE IS NO POINT. IT'S NOT GOING TO GET YOU ANYWHERE. YOU'RE MAKING YOURSELVES LOOK DUMB. 
Thankfully, it's not just us who seem to be fed up to the back teeth with the media bashing Zoella. YouTuber Dodie Clark (who, by the way, we have a mahoosive girl crush on) is also done with hearing the hate, and she's made an amazing video to prove her point.
Both poignant and super important, this video really socks it to the Zoella-hating media – and we couldn't be more grateful to Dodie for making it if we tried.
Since releasing the video, Dodie has seen A WHOLE LOTTA LOVING from her fans. 
@doddleoddle im not confident enough for a video response so have this mini essay instead? 🙂 pic.twitter.com/NPsbxd0nq2

— lauren | 18 (@helbigandswift) February 26, 2017
@doddleoddle this is the most perfect way i've seen youtube summed up, it shows how much more positive it is than mainstream media

— sydney (@HedyAsCats) February 26, 2017
@doddleoddle you've helped me in a way i didn't think i'd be able to handle, your videos and your mannerisms are so calming and so pure

— niCa👽🏳️‍🌈 (@basicallycarm) February 26, 2017
@doddleoddle id like to thank you for making this, theres so much more to youtube than what most medias are seeing and this just proves it<3

— alice (@tinykatsuki) February 26, 2017
@doddleoddle this feels a bit like slam poetry
very beautiful and very very true

thank you dodie

— lucie (@turnmyfaith) February 26, 2017
@doddleoddle idk what i loved more, the truth of this video or the beautiful spectrum of organised clothes in the background

— isabel (@yourlieindaniel) February 26, 2017
And her fellow YouTubers have even been praising her. 
@doddleoddle WONDERFULLY STATED!! Love you, Dodie! And I love this wonderfully supportive community that spreads kindness and positivity! 💜💜

— Thomas Sanders (@ThomasSanders) February 26, 2017
@doddleoddle gr8 gr8 gr8 ur gr8

— tom (@tom_harlock) February 26, 2017
@doddleoddle straight fire

— Emma Blackery (@emmablackery) February 26, 2017
Oh, and of course Zoella is LOVING it. 
THIS. 🙌🏼 https://t.co/PO23Snvzsh

— Zoë (@Zoella) February 26, 2017
We're so blessed to have YouTubers like Dodie who aren't afraid to speak out, and we can only hope that publications who think it's okay to bash someone like Zoella will fix up, look sharp, and stop with the hate!
You can watch the whole thing here:
What do you think of Dodie's video? Do you agree with her? Leave a comment below and let us know!