As you probably know, the Weasley family absolutely SLAYED the 'Harry Potter' series. Ginny ends up with Harry, Ron ends up with Ron, and, well, we miss Fred *sad face*. However, there's no denying that the Weasley family is filled with love, LOLs, and red hair.
tbh weasleys were the most iconic family i wish i was one

— bilge (@angelicdrarry) March 8, 2017
Each family member is unique in their own way, but have the same Weasley sass that comes out when necessary. Seriously, how could we forget Molly Weasley's iconic 'not my daughter' seen in Deathly Hallows?! We can't.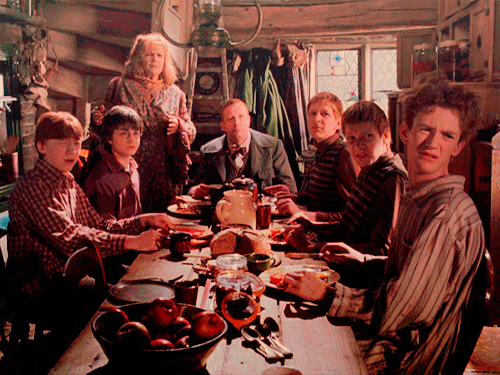 ---
We tried making our own Harry Potter love potion and Ron basically fell in love with me
You totally missed the Harry Potter reference in this new 'Beauty and the Beast' trailer
---
Wish you could be a Weasley, too? Take this quiz to see which member of the Weasley clan you are! Be sure to share your results with us in the comments below and tell us your favourite Weasley family member.