If you've never wished you were a Hogwarts student, WHAT HAVE YOU BEEN DOING WITH YOUR LIFE?!?!
Granted, going to Hogwarts probably isn't the uber-safe experience you'd expect at school. Getting good grades under the threat of Death Eaters and Toilet Trolls is virtually impossible in itself – not to mention the unimaginable task of ever beating Gryffindor's mahoosive points tally (we know your game, Dumbledore).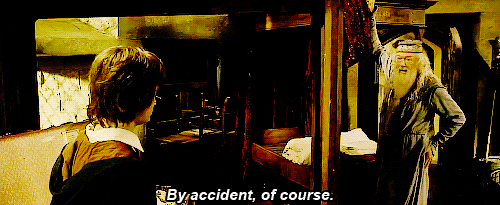 Aside from all of those ~*minor*~ setbacks, Hogwarts is something of a dream school, right? Who reeealllly cares about the impending threat of death when you have chocolate frogs and unlimited Quidditch matches at your disposal? Oh, and let's not forget the fact that exams get totally cancelled from time to time. The danger really just pales into insignificance, tbh.
But while Hogwarts' pros FAR outweighs its cons, there's only one problem – you need to be a wizard to attend. OR SO YOU THOUGHT. 
Yep, you heard us right. Thanks to one Welsh B&B, even the purest of Muggles can whisk themselves away to Hogwarts for the night – and don't even need a letter to do it.
Did Professor Snape teach sex ed.?!

QUIZ: How much do you really know about Hogwarts? Even true Potterheads will be stupefied by this quiz!
QUIZ: Can you match the 'Harry Potter' character to their pet?
Although Llety Cynin (that's the name of the B&B, btw) doesn't have QUITE the same ring as Hogwarts, we can promise that you'll LOVE what's on offer. All guests will be given a spellbinding afternoon tea – served in none other than an owl cage.
For the very reasonable price of £15.95, you'll be treated to 'hot butter beer (YASSSS), a spiced pumpkin pasty, screaming baby cakes (coffee and vanilla cupcake, brownie soil and fondant baby with wafer leaves), 'Aunties Trifle', 'Gamekeepers rock cakes' and treacle tart'.
Okay, sign us up right now.
And because it would be a crime to eat a HP themed tea anywhere but Hogwarts, the team at Llety Cynin have even created their very own Great Hall – where you'll even be sorted into your very own house. MAGIC.
Oh, and if you're not feeling ready to head back to the muggle world after your afternoon tea, you can indulge yourself in a full HP inspired overnight stay at the B&B – minus Dementors, Thestrals, and of course, Voldemort.
Overnighters can expect full use of the leisure club, Harry Potter inspired afternoon tea, a free Harry Potter related book, full breakfast the following morning and a nice Woodland walk.
So, do you fancy it? Of course you do. To immerse yourself in this ridiculously epic Harry Potter experience all you need to do is head here and book! But we must warn you – this is bound to sell-out quickly, so if you want to go, you better book asap.
Happy pottering, Potterheads!