If you know anything about Lauren Jauregui you'll know that she is literally one of the most amazing and empowering female singers out there.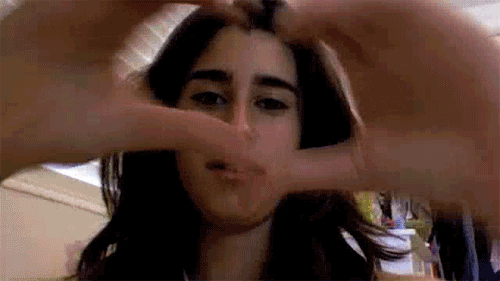 After standing up against Donald Trump and speaking up about her sexuality in the hope of helping others, LJ is no stranger to using her celeb status to do good in the world – and it makes us love her even more.
Lauren's latest act of kindness saw her posting this to Instagram:
If you're not familiar with #StandingRock, it's a huge issue which is happening in North Dakota right now.
After a $3.7 billion Dakota Access oil pipeline threatened to obliterate the Sioux peoples' sacred Native American land, they, and over a million other people, joined to protest the build.
In opposition to the protest the US police force have been shooting several protestors – including a 13 year old in the face. Pretty horrific, right?
EVERYTHING YOU NEED TO KNOW ABOUT #STANDINGROCK
LAUREN JAUREGUI HAS COME OUT AS BISEXUAL AND HARMONIZERS ARE PROVING WHY THEY ARE THE MOST SUPPORTIVE FANBASE IN THE WORLD
Unsurprisingly, people are seriously unhappy about what's going on right now, and are trying everything they can to stop it.
This is why Lauren's Instagram post is SO important, and we're really  happy to see her getting so passionately involved.
There's nothing better than seeing celebrities using their status to do good and help others, and Lauren certainly seems to recognise that.
In fact, Lauren's so clued up about what being in a position of authority means, we think she could probably one million percent definitely do a better job as President than DT. What do you think? Do you reckon she'd make a good world leader? Leave a comment below and let us know!