If the 2016 presidential election wasn't tearing the United States apart enough, there is another issue leaving the nation divided and potentially altering the lives of some Americans forever: the Dakota Access pipeline. If you see your friends on Facebook checking in or claiming they're in Standing Rock, North Dakota, it's in solidarity with the Standing Rock Sioux tribe whose sacred land is threatened by the placement of this oil pipeline.
Wait, so what exactly is going on?
Basically, the Standing Rock Sioux Native American tribe is protesting the placement of an oil pipeline through the land granted to them by a treaty dating back to 1868. This pipeline, that would cross through the Missouri River, could potentially contaminate water, negatively affect farming, and damage ecosystems, wildlife, and food sources in the area.
The group has come together with other tribes, along with allies (including some celebrities like Shailene Woodley), to peacefully protest the North Dakota pipeline. However, they have been met with physical force, like attack dogs, from law enforcements and mass arrests for 'trespassing' on land that belongs to them. Shailene Woodley even live-streamed her arrest, being detained despite the fact that she was protesting peacefully.
Okay, but why are they trying to get the pipeline there in the first place?

The whole reason why the U.S. government and private companies wanted the pipeline in the first place was to increase the amount of oil created domestically in the United States. According to the official DAPL website, it will also reduce the amount of transportation needed to deliver oil where it's needed.
This totally seems valid until you realise that, by doing this, it would break an official American treaty and permanently affect the lives of the people in the Standing Rock Sioux tribe, which is absolutely not cool.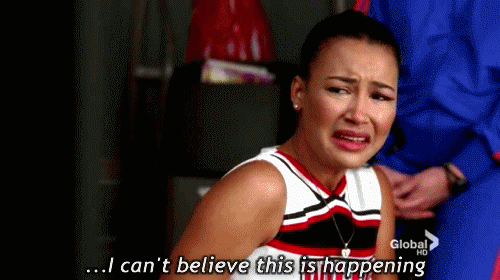 How can I help?  
So we're on the same page; this needs to be stopped. Thankfully, there are plenty of ways you can help get involved in protecting the tribe and their land from all around the world.
You can call the governor of North Dakota and share your thoughts on this with him at 701-328-2200 (international calling rates may apply).
You can donate supplies to the tribe directly or donate through PayPal here.
Sign this official White House petition.
'Check-in' in North Dakota on Facebook and advocate for the Standing Rock Sioux on social media with the hashtag #noDAPL
Bottom line, the DAPL is seriously a bad idea and you can help. No matter where you're located or how old you are, your voice matters! Use it.
Are you getting involved in the protest against the DAPL? Leave a comment and let us know how you feel about this issue.