Worried you were going to miss out on all February's bookish goodness? Have no fear, Maximum Pop! has your back and we KNOW you cannot miss the events happening this month.
If you're anything like us you'll already have been stalking our Book Events site for all the hottest events to get yourself off to but just in case, here's our ultimate faves that we hope to see you at this Feb.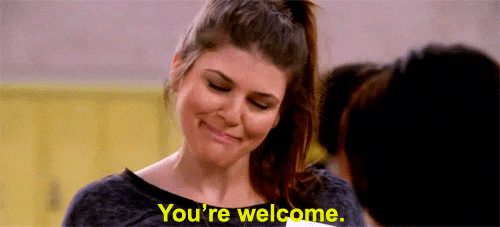 Please, save your thanks and raucous applause for the end of the article.
We've legit been at the edge of our seats waiting for this one to hit shelves and now the time has finally come to grab our books, get in line and meet the lady behind it all.
We may hug Stephanie Garber. We may thank her. We may cry on her. We just want to share the love for this insanely awesome book.
Can't catch her in California? Check out where else she'll be visiting before crossing the pond for her UK tour (exciting!)
That's right, you read that right: a girls night in with your favourite author. Legit.
You can be sipping on el vino and having a few cheeky nibbles while you settle down with the woman who brought us 'Finding Audrey', hearing all about her life and her new book. Does this just sound like heaven to us?
Need more convincing this is an event you can't miss? We know if Zoella was in NYC she'd definitely be there – and a recommendation doesn't get better than that:
So excited to see the lovely pink cover on the @Zoella shelf! #zoellabookclub @WHSmith pic.twitter.com/kwOw0d1n3X

— Sophie Kinsella (@KinsellaSophie) October 22, 2016
---
UGH, Zoella is getting bashed for her book club… again
J.K. Rowling just shattered ALL of our Cursed Child dreams in one fell swoop
---
Busy next weekend? Well now you are. Don't miss out on a weekend jam-packed with workshops, panels and general bookish goodness. If you want to know how to be a rapper or all about playing Shakespeare, well, there's nowhere else you'd better be.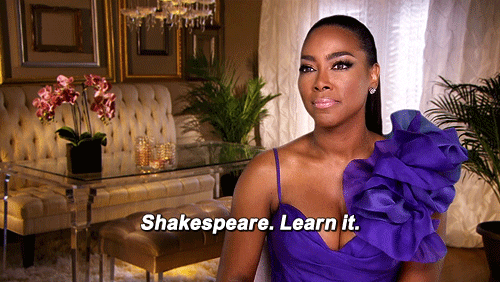 If you're looking to be the next J.K. Rowling and live in the Brighton area ummm hello, we just found the perfect thing for you. Don't live close? TBH, the travel is worth.
Join Jenny McLachlan and a bunch of other incredible YA and Children's authors for the afternoon of a lifetime, ready to whip your writing into shape. And what could be better than spending the day surrounded by books, bookish people and full-on bookish madness? Nothing. Nothing is your answer.
We promise you will come away swinging from trees just like Rapunzel.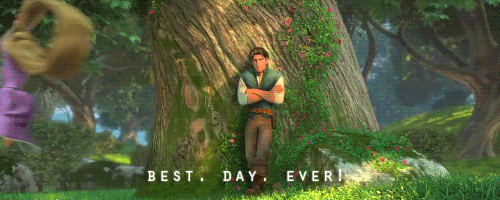 5. Fantastic Teen Reads with V.E. Schwab and Susan Dennard
Sorry, sorry, we're just sat over here quietly trying to CONTAIN OUR EXCITEMENT. V.E. Schwab and Susan Dennard in one room together? Yes please, we'd pay good money for this. Except it's free, which just makes it 142% better.
They're not the only two in the two hour long panel at Books of Wonder in NYC, check out who else is stopping by here.
And don't forget you can legit sign up to have lovely little emails in your inbox every week letting you know about where all your faves will be soon. Perfecto. Sign up here.
What would be your perfect book event lineup? If enough people leave comments, the authors might see and make it happen!