The Women's March was a worldwide event a few days ago. Marching to protest against Trump's power, women and men united to show their support of feminism and women's rights.
Yesterday, it was reported that Taylor Swift didn't attend the marches, unlike other artists such as Ariana Grande, Rihanna, Katy Perry, Miley Cyrus, Zendaya and Bella Thorne.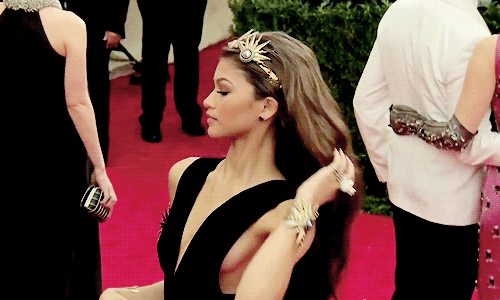 However, she did tweet to show support which was met with backlash. It seems the same thing has happened to Harry Styles.
Yesterday was amazing. Unity and love. Always equal. H

— Harry Styles. (@Harry_Styles) January 23, 2017
Some of his fans were not happy with this tweet at all.
As a fan of yours, this is some bullshit. You do not get to pick and choose when feminism benefits you. @Harry_Styles

— kat (@harrystyvles) January 23, 2017
If you were really for feminism you would have spoken up against Donald Trump instead of just saying to vote on Election Day @Harry_Styles

— kat (@harrystyvles) January 23, 2017
https://twitter.com/freddweasIeys/status/823437268723580928?ref_src=twsrc%5Etfw
But instead you only claim to be a feminist when it benefits you. @Harry_Styles https://t.co/0xIOzTpDXf

— #1 snake stan (@slitherswift) January 23, 2017
---
UH OH, THIS ACTOR HAS HIS SAY ON HARRY STYLES' ACTING ABILITIES IN 'DUNKIRK'
ATTENTION, DIRECTIONERS! YOU CAN NOW RELIVE THE HARRY STYLES 'NIGHT CHANGES' ICE SKATING SCENE IRL
---
But some Directioners praised Harry for speaking out about this important cause:
No Description
@Harry_Styles "Here in one direction, we love to celebrate love, and love is love."

Yes Harryhttps://t.co/nFSSBXKLeW

— Jasmine (@sacredzjm) January 23, 2017
@Harry_Styles seeing #WomensMarch around the world was absolutely incredible. A powerful message was given and hopefully not ignored.

— ℓαяяу αf. (@LarentsParadise) January 23, 2017
Both Harry and Taylor fans are divided, but what do you think?
Do you think Harry deserves to be met with this reaction? Or does everyone need to be grateful he's tweeting about it? Let us know in the comments below.