If you're a total basic like us, you'll be over the goddamn moon to find out that STARBUCKS' CHRISTMAS DRINKS HAVE LANDED FOR 2016. YASSSSSS KWEEN.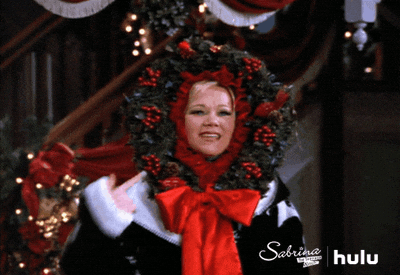 As if we didn't spend enough time in Starbucks already,  during the Christmas season the addiction becomes ten times stronger AND WE JUST CAN'T HELP OURSELVES.
Seriously, how's a girl to resist that toffee nut goodness? It's impossible, and you know it.
BETHANY MOTA MISSED OUT SOME CRUCIAL INFORMATION IN HER LAST VIDEO — WE SOLVED THE MYSTERY
QUIZ: THE ULTIMATE BETHANY MOTA TRIVIA QUIZ – ONLY TRUE MOTAVATORS CAN GET 100%
With this in mind, Bethany Mota's latest (fab) video explores all the characters you're BOUND to find on your daily Starbucks visit.
From the rude customer to the over-complicated orderer, and of course, the Instagram addict, we've a feeling you'll recognise all of these people.
Struggling to decide which Starbucks cliché  you are? We can guarantee you're at least one.
That said, we've come up with a super easy quiz, which will tell you EXACTLY which Starbucks goer you are in 4 easy questions.
Once you're done, don't forget to tell us your result by leaving a comment below! Oh, and wear that cliché badge with PRIDE, sister.