We all know that the team at Missguided are pretty much boss babes at whatever they do, but this time, they've excelled themselves.
The brand have just released a BRAND NEW BEAUTY RANGE, and we are LOSING OUR MIIIIINNNNNDSSSSSSS.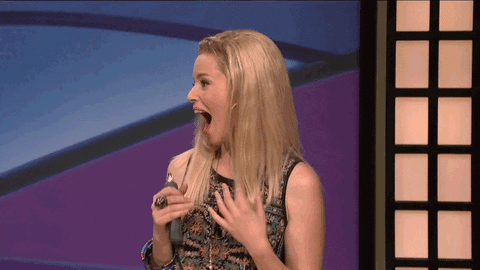 Full of holographic wrapping, a truck load of unicorns and packaging almost too cute to open, this collection absolutely screams Missguided — and that's never a bad thing.
If you've ever wanted to bathe in unicorn bubbles, achieve the strongest smokey eye game humanly possible, or get ready for a night out in the Missguided way, you are in luck, sweet cheeks.

Not only are the products quite frankly some of the most gloriously beautiful things we've ever seen in our ENTIRE LIVES, but they've also got THE best names. Missguided have basically thrown together all of our favourite sayings with some seriously legit beauty products, and we couldn't be more excited.
So, while we have a sit down and try to chill TF out, we'll let you have a good old browse of what you can expect to find in Missguided's beauty treasure chest.
If you can get to the end of the list with your bank balance in tact, we salute you.
Too Legit Contour Kit
Missguided Unicorn Bubbles
My Face is in This Bag Gift Set
Strong Eye Game Shaow Palette
Selfie Pout Lip Kit
Sure Life's Not Perfect But My Nails Are Set
Outta This World Bath Bomb Set
Get Ready With Me Gift Set
We told you it'd be difficult to restrain yourself.
The whole collection is available now, and you can find everything on offer here. If you order anything, make sure to let us know by tweeting us @maximumpop. Now what are you waiting for? Go and set yourself free, and bathe with the unicorns at long last!