For something which hasn't even been formally announced yet, the whole Liam-Chezza baby saga sure has had us all talking.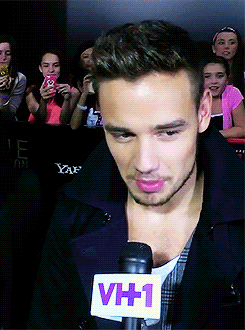 But after Cheryl showed off a pretty (cough) obvious bump in public recently, the whole situation finally seems to be confirmed. HALLELUJAH.
Unsurprisingly, the world is now DYING to know what the people who know Liam best think of the pregnancy – and Little Mix are no exception.
---
Find thousands of pop star Snapchat usernames in the Snapchat Directory
WTF! Does this mean that Liam and Cheryl are definitely expecting twins?
Can you believe that no-one has ever noticed that Perrie looks exactly like this famous pop star?
Liam and Cheryl just revealed something totally life-changing and the fandom is in meltdown
---
In an interview with 'Reveal', the girls were asked what they thought about the prospect of Liam becoming a dad. Speaking about it, Jesy said:
"He's going to be amazing, isn't he?".
Jade then added:
"They're a great couple!".
Aw, guys! That's a really lovely thing to say, and if the LM girls are happy, then we're happy too.
We've said it before, and we'll say it again. We think Liam's going to be an amazing dad, and him and Cheryl deserve all the luck in the world.
We love ya, Liam.