It's happened again and we love Matt Irwin even more than we did the last time. Matt has been snapping our favourite pop star again, doing what he does best, holding a camera he's not actually using to take a picture…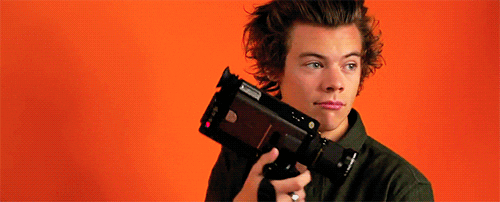 As much as the theme doesn't make sense, it has stood the test of time with the post recent picture being the fourth in a series to be uploaded. We never knew holding a camera could be so sexy. But which one is the best? It may be the hardest question ever asked.
We call this one, 'Intelligence' because Harry's got a book as well as a camera.
We call this one 'Happiness' because we are so happy that it looks like Harry is actually looking into our actual eyes.
http://instagram.com/p/tYdATOS6yQ/?modal=true
This one we named 'FIT' because this is one of our all time favourite snaps of H Styles.
And last but certainly not least, where it all began. We call this one 'Coffee' because well he's holding coffee.
Who will win? Which Harry and his camera will shoot to the top spot (shoot, because of photoshoot, and he has a camera, we thought it was funny…)
Tweet @maximumpop to help us decide which of these beautiful photographs is the most beautiful.