If you're a TRUE potterhead we're willing to bet at least 100 Galleons that you have, at some point, asked Santa for an invisibility cloak.
Let's face it – who WOULDN'T want to be able to carry out a spot of lurking IRL? It'd be like Instagram, BUT BETTER.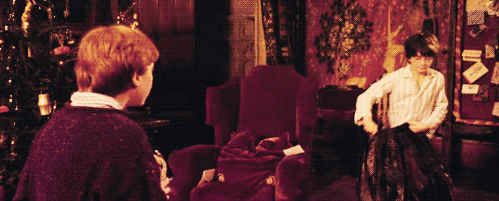 While that's all well and good, we're also willing to bet a handful of Knuts that after years of asking for said cloak, you've never received one "because they're not real".
WELL THAT IS INCORRECT, HATERS. Real life invisibility cloaks are actually a possibility , and we can show you how.
QUIZ: WHICH CREATURE FROM 'FANTASTIC BEASTS' ARE YOU BASED ON YOUR HOGWARTS HOUSE?
POTTERHEAD ALERT! J.K. ROWLING KNOWS WHO SHE WANTS TO PLAY YOUNG DUMBLEDORE IN FANTASTIC BEASTS
Thanks to the totally scientific GENIUSES at Life Noggin, we now know that invisibility cloaks could become a legit creation in our lifetime.
Take a look for yourself:
While we LOVE the idea of this video, we wouldn't blame you if you got a teeny tiny bit confused as soon as it turned all scientific.
We think we'll be leaving this one to the experts, and hoping that we'll see actual working invisibility cloaks popping up on Ebay in the next couple of years.
What do you think of the prospect of invisibility cloaks becoming a reality? Do you think they'd do more harm than good, or will you be first in the queue to get one? Leave a comment below to let us know – and if you do want one, make sure you tell us all what you'd do with it!