If you're anything like us you'll spend at least 87%  of your day fangirling over your favourite band member(s).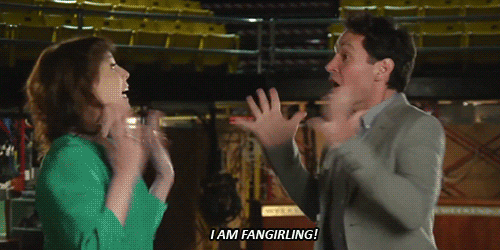 In fact, we're willing to place money on the fact that you've kissed several posters, CDs and tees with said boyband members' faces on – and we are TOTALLY on board with that.
But which band member is destined to be your future boyf? To help you decide (because, let's be honest, left to your own devices you'd never be able to choose), we've narrowed it down to two of our all time fave bands – The Tide and 5 Seconds of Summer. *swoon*
NEED CHEERING UP? HERE'S A PICTURE OF 5SOS HANGING OUT TOPLESS
VOTE: IS 5SOS REALLY A BOYBAND?
Ready to find out who your lifelong soulmate is? All you need to do is pick which advent calendar you'll be tucking into on December 1st, and we'll find out who's the Hotel to your Chocolat and the Ciaté polish to your nails.
Oh, and don't forget to leave us a comment below letting us know who you got!
All of the advent calendars featured can be found by clicking on the links below. Go on, check them out – you know you want to!