Galloping gargoyles! This September will be the exact "19 years later" J.K. Rowling promised us in the 'Deathly Hallows' sequel. UN-BE-LIEVABLE.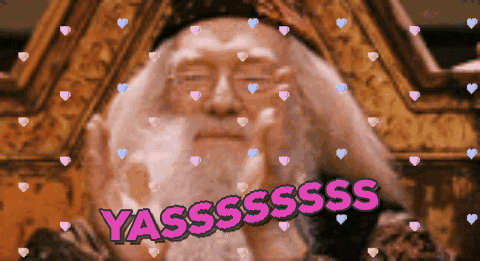 Tbf we barely know what to do with ourselves now the series is over, even with all this new merch that keeps popping up.
This got us thinking…. um, what *EXACTLY* has our favourite 'Boy Who Lived' been up to in the two decades since we last saw him?
Well, we've been stalking Hazza (*cough cough*) and made a totally legit* list of ALL the things he's been up to since defeating the Dark Lord:
*it's about as legit as Voldemort's failed nose job, fyi
1. Having a nice nap
When I search my full name in Google I get a bunch of sexy Harry Potter pictures.
Man I'm lookin good pic.twitter.com/PMZwh8in7f

— CheesyBlueNips (@CheesyBlueNips) March 1, 2017
Putting up with Hermione for all of those years has taken its toll.
2. Taking on Ri-Ri in a battle of "who wears robes better?"
We know who our winner is.
3. Trying out his makeup skills
do u ever watch makeup tutorials but u over estimated your skills so when u try it on urself u end up sitting there like pic.twitter.com/lu5oH57y6T

— Common Girl (@FIirtationship) March 6, 2017
4. Starting his rap career
Straight outta Hogwarts: #HipHopHarryPotter is the trend you NEED to see
5. Eating dem nuggets
6. Getting sassy AF on TV
He's a star now, dont'cha know?
7. Joining the boy scouts
You're never too old. On second thoughts, maybe you are.
8. Pondering how life would have turned out if Neville had been the chosen one instead
Neville Longbottom got HOT.
9. Fangirling over R-Dizzle
As if one massive scar across his forehead isn't quite enough.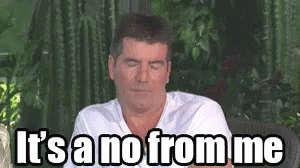 Oh Simon, you don't know what you're missing.
11. Penning secret love letters to Benedict Cumberbatch
Well, who wouldn't?
12. Spending all the cash his parents left him at Sephora
Kat Von D palettes really bring out his mum's eyes.
13. Starting up his own dog-minding business
here have a picture of #DanielRadcliffe with lotsa dogs tied to him :D :D pic.twitter.com/KENQwr2Com

— Malsh Twain (@malshania) November 25, 2016
14. Seeing how many custard creams he can fit in his mouth at once
There's no spell for winning that challenge…yet.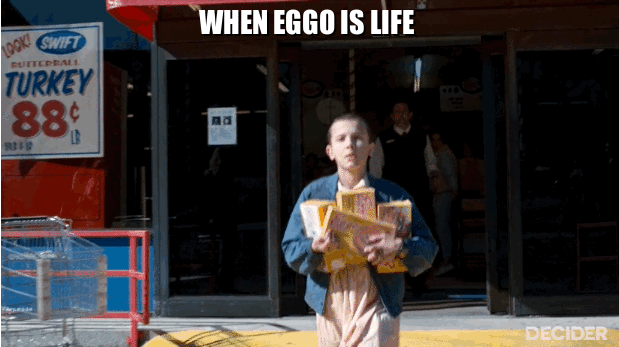 When Eggo IS life.
16. Learning every element in the Periodic Table

True story.
17. Taking up French
Oui oui hon hon la wizarding baguette.
What other weird and wonderful things can you imagine middle-age Harry taking up? Let us know in the comments!