We call her the devil and she makes us want to sin. Dua Lipa is pop's newest sensation and she's a firey hot diva with a dark side, which we LOVE.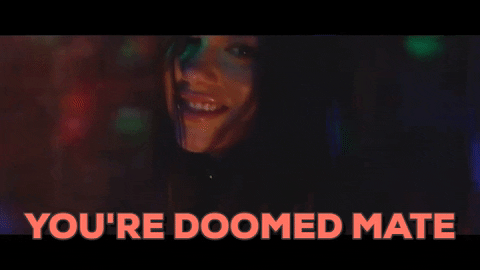 We recently chatted to Dua in an interview where she revealed that Cruella De Vil is her style inspiration, which you can read here, but we needed more. More Dua. More hot. More hell. So we took to the internet to find ten times when she burnt up the stratosphere.
1) When she woke up craving glitter
Girl, no need to tell us the story of our lives.
2) If only we looked like this when we were going food shopping.
Who looks this hot in the cereal aisle, like seriously?
https://www.instagram.com/p/BF6CiiHErGA/?taken-by=dualipa
3) When she knew what she wanted and she wanted what she knew.
Stuck in bed please can someone deliver a roast dinner

— DUA LIPA (@DUALIPA) June 12, 2016
4) When she stole Juliet's nipple.
She had it coming.
I stole Juliet's nipple like Romeo stole her heart pic.twitter.com/PEfZWQ580B

— DUA LIPA (@DUALIPA) June 7, 2016
5) When she had to pee.
6) When she needed to pee… again!
7) When she just helicoptered everywhere 'cos that's what Dua does.
8) When she made bagels hotter than hell.
We'd have cream all down our chin and be wearing sweatpants.
9) When was all about the lipa.
Talk about living up to your name.
Hey girl you want some lip with all that gloss pic.twitter.com/0oEFFr3Q1I

— DUA LIPA (@DUALIPA) May 27, 2016
10) When she was the realest it gets.
Dua Lipa's new single 'Hotter than Hell' will be everything to everyone very shortly. It's currently at No.18 in the UK and climbing. Expect big things from this woman. She's hotter than hell. We proved that. Tweet us @maximumpop if you agree.