There are a few things you're going to want to be up to date on from now until 'The Dolls' release in March:
1. Teaser episodes, which will both partially satisfy you're cravings, as well as drive you mad with wanting. It's a bitter-sweet love affair straight out of a T-Swift song.
2. The chance to be part of amazing competitions like this one:
Seriously – it's a must. If you're already a Dolls fan, or maybe just like free stuff, do not pass up the opportunity to put your name into the hat to win some free goodies.
3. Awesome info straight from the publishers. Example A:
We didn't even know we wanted to know that – but now we do. We definitely do. Anything to get us that little bit closer inside the closed gates of Carrefour and into that Southern heat.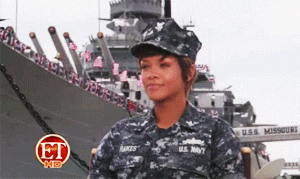 If you found yourself nodding along to those 3 reasons, then you need to get yourself onto Instagram and start following usborneya. The account is chock-full of info on 'The Dolls', plus the episodes and any competitions that will be coming up to get you guys some freebies.
It might just keep you sane while waiting for this sultry novel to hit bookshelves in March.