If there is one thing most people know, it's that you never cross Taylor A. Swift.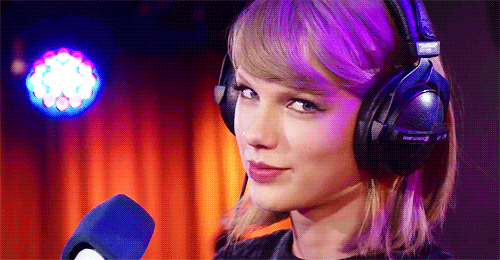 I mean, don't get us wrong: we are completely aware that this girl is a sweetheart with extra sugar most of the time, but if the line from 'Blank Space' – "I'm a nightmare dressed like a daydream" – didn't give you an idea of what this girl is capable of, well then, we feel sort of sorry for you.
And boyfriends are no exception to Tay's bad-ass-ery.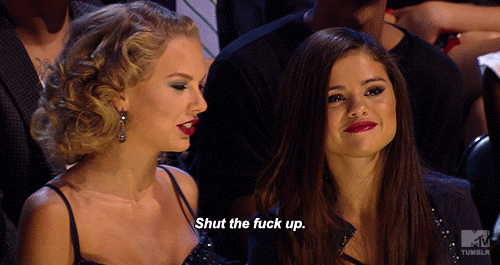 With apparent tip-top knowledge of The Temper Trap's lyrics, Taylor was one of the first to point out the error in then-boyfriend, Harry Styles' tattoo. Hazza had got the words "won't stop 'till we surrender" inked, before Taylor told him that, er – it was actually "won't stop to surrender." Awkward.
Of course, boys will be boys, and the One Direction singer refused to believe he was wrong.
Cue Taylor.
The 'Shake It Off' singer made a point of meeting the band at the 2012 ARIA Awards, asking them for a birthday present for Harry.
"She was like 'Hey,' you know, 'I'm a big fan,'" Dougy explained. "And she goes 'Ahh, it's my boyfriend's birthday soon, I wanna give him a present — here's a piece of paper, can you please write down the lyrics to 'Sweet Disposition,' sign it, I wanna give it to him.'"
And wouldn't you know it, Taylor had been right the whole time.
Tough luck, Hazza. It happens to the best of us.  After all, how many of us sang "Starbucks Lovers" with unrivalled sass and confidence during Taylor's 'Blank Space'?