We want to help you stop fearing humid weather and staticky clothes. You can defeat frizz. So follow these tips and tricks to live a frizz-free lifestyle.
Dry hair completely
We all do it—you speed through your blow dry and end up with just slightly damp roots. The ends of your hair dry a lot faster than the roots, so concentrate on trying to the dry the roots first. Then move down to the middle, and lastly dry the ends. If you leave the house with any moisture left in your hair, the frizz will find you.
Products are your best friend
If you have thick hair that's frizzy, load up on hydrating style creams. If your hair is too thin to hold much product without getting totally oily, a good shot of hairspray once hair is style will help keep frizz at bay.
Use hand lotion for a quick fix
If you're out and about and frizz is starting to creep up on you, you can use hand lotion in a bind. Coat your palms with it, and then run your palms over your hair. Don't press down too hard so you'll spread the product evenly down the hair shaft without leaving too much in one place, causing a greasy spot.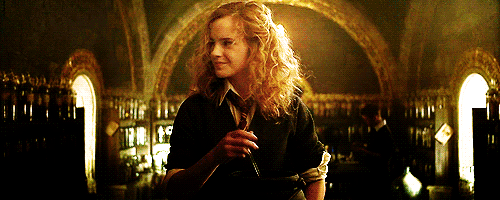 Frizzy ponytail? Grab a toothbrush
Spray hairspray on a toothbrush (a clean one, plz) and run the bristles over those little hairs that just never make it back in the ponytail. It'll set them in place without wrecking your 'do.
Don't touch
Keep your hands away from your hair, and the frizz will stay away too. Too much touching roughs up the hair cuticle and causes that frizz you're trying so hard to fight.