It may seem hard to look good after a sweat session, but sometimes you have to go somewhere straight from the treadmill, and you have no choice but to let the world see you with a bright red face and sweaty hair. Actually, you do have a choice, because with these tips, you can leave the gym (or gym class) looking better than you did when you arrived.
Here's what to stock in your gym bag:
Towel
Baby wipes
Hair brush
Dry shampoo
Blow dryer (they make tiny ones!)
Deodorant
Fresh clothes
Towel off after you exercise
Get rid of all the sweat before it can dry into an uncomfortable crust on your skin.
Wash your face
This is critical even if you have nowhere to go but home. Get that sweat off your skin so it doesn't clog your pores.
Baby wipe the areas you don't have time to wash
Since you're not jumping in the shower, give the crucial bits a quick wipe down.
Blast your roots with a blow dryer
Set your blow dryer to cold, and then use it to quickly dry off the sweat on your scalp and along your hairline. You can even use it on your face to quickly cool down.
Spray your roots with dry shampoo
To quickly refresh your hair, use dry shampoo to give it some volume back and soak up the leftover sweat and oils.
Apply a fresh layer of deodorant
Because you probably took off whatever was left with that baby wipe.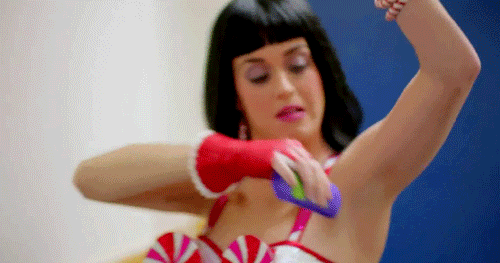 Change into new clothes
Get those yucky, sweaty gym clothes off and slip into something fresh.
Wam bam, no one will even know you're coming from the gym. (But if you didn't take a selfie while you were there, did you even really go?)