You've heard people sing the praises of exfoliating your skin, but they never seem to go into specifics. Sure, exfoliating sounds great, but how frequently should you be doing it? Chances are you already wash your face everyday, so here's how to work some exfoliation into your skincare routine.
First of all, what is exfoliating? Simply put, it's using something abrasive (like the sea salt in LUSH Ocean Salt facial scrub) to buff away the dull, dead skin on your face. This skin does shed naturally, but exfoliators help speed up the process and leave your skin bright and smooth.
So, back to the question of how often. The key is to find a balance between too much—which can leave skin raw—and not enough. To start out, try exfoliating once a week; make it your special Sunday night ritual. If you find that you're not seeing much of a difference, try exfoliating twice a week instead.
The key is, let your own skin be your guide. If you're seeing redness or irritation of any kind, scale back, because you might be exfoliating too much. If your skin isn't feeling any smoother or looking any brighter, try exfoliating a little more.
Pay special attention as the seasons change, too, because your skin may be dryer during the winter and oilier during the summer, causing you to need to change up your exfoliating habits.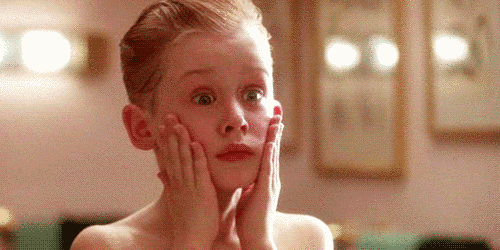 Follow with your favorite moisturizer after exfoliating to soften skin and protect the new exposed layers. It shouldn't take long for you to see and feel a difference!