If you're as into Mario Routi's 'Rebecca Newton and the Last Oracle' as we are, you'll be totally into the mythology it's got going on. As it was with the 'Percy Jackson' series and 'The Goddess Test' books, we're hooked on all things Greek.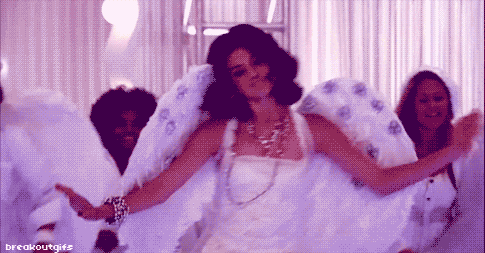 With that new fascination, that got us thinking: what kind of gods and goddesses would our fave pop stars be? Because, obviously, we all know that celebrities are a little bit above everyone else with their god-like good looks and angelic voices.
Here's our fave pop-meets-myth stars.
5. Lady Gaga as Nike (the goddess of victory)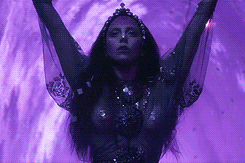 Is it just me or is Lady Gaga, like, fully LIVING right now?!? #goals

— Taylor Swift (@taylorswift13) March 1, 2015
Taylor Swift noticed it first and now we're all catching on. With a total of 324 awards won, and 487 nominations, PLUS an Oscar performance this year, PLUS a new fiance, PLUS looking uh-mazing Grammys. It's safe to say this girl is totally winning, just like Nike.  So, we salute you, Lady Gaga, as our goddess of victory. Slay.

4. Ed Sheeran as Dionysos (the joyful god of wine)
Happy chappy Ed Sheeran is always up for a good larf – and had a bit too much of a good time at this year's Brit Awards, pictured below looking a tad bedraggled singing karaoke.
Lots of alcohol + good times vibes = Ed Sheeran as our fun fun fun god of wine.
3. Kanye West as Ares (the god of war)
Kanye West as a knack for getting himself into Hollywood spats, namely the T-Swift incident of '09.
Now, Kanye's got a long list of battles with other celebs and even brands. Nike, Louis Vitton, Justin Timberlake, Jimmy Kimmel, and the creator of Youtube are all included. Like, jeez, Kanye – calm down. Most definitely picked as our crazy god of war.
2.  Zayn Malik, as Hades (the god of the Underworld)
Zayn Malik has got his smoulder down, with just a hint of villainy. The apparently moodiest member of 1D would be perfect for running the Underworld – he may even dress the place up a bit. We can totally see him getting more in touch with his dark side to take care of the dead.
1. Taylor Swift, as Aphrodite (the goddess of love)
Taylor Swift is the expert on love. Loving guys, loving her friends, loving her fans – loving cats. Honestly, this girl is just a big adorable bundle of love.
Happy Birthday, Dad. Thanks for all the unconditional love, sarcastic comments, and interesting Christmas presents. pic.twitter.com/UQtDldmLrE

— Taylor Swift (@taylorswift13) March 5, 2015
Perfect example of Taylor Swift being the perfect goddess of love? Swiftmas. Taylor creeping on her biggest fans on Tumblr and sending them cute gifts – like $1989 to go towards college. Nice.
Plus, Taylor being beyond beautiful makes her the ideal Aphrodite, too.