Dry shampoo has become such a phenomena lately. You probably have a can of it sitting on your bathroom counter right now. But do you really know how to use it to its fullest potential? We want to help before that bottle ends up in the trash on your next cleaning binge.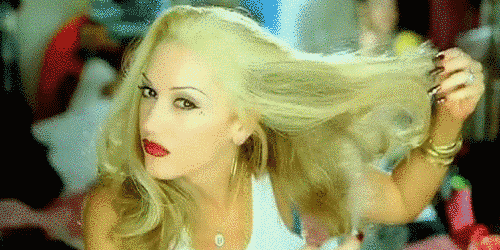 Shake. That. Bottle.
This is so, so critical. Shake the heck out of that bottle of dry shampoo before you even take the cap off. The product will not spray correctly otherwise.
Spray your part first
Get your hair the way you want it to be, and then spray down your part first. Hold the bottle a little ways away from your scalp so the product doesn't all come out in one spot, and then in a continuous sweeping motion, spray along your part.
Start sectioning
Using your finger or a comb, section your hair parallel to your part and work down one side, then the other, creating sections about the width of two of your fingers. Spray both sides of each section at the root. If you hair is extremely dirty, do this all over your head. If you're only a bit greasy in spots, just do a few sections near your part.
Rub it in
Using your fingers (the natural warmth will help spread it around), work the product into your hair. Give yourself a nice scalp massage to get the dry shampoo everywhere, and work a brush through any areas that got a little too much when you were spraying.
Let it sit
Once you've got the dry shampoo on where you need it, let it do its magic. The powder particles need a little time to soak up that oil, so get dressed or do your makeup or eat breakfast while it sits.
Brush it out
Take your time to brush out the white powdery residue. If you have dark hair, you may need to get your fingers in there again to really get rid of it.
Style and go
Voila! Perfectly refreshed hair.