Some of us were just blessed with naturally greasy skin, and it can feel like an endless battle against the shine. But there are a few things you can do to keep the greasiness at bay in your day-to-day life.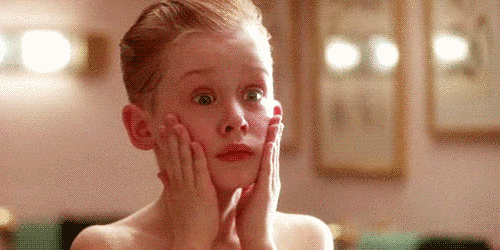 Wash your face enough, but not too much
Not washing your face enough can cause oil to take over. But at the same time, washing it too much can strip all the oils away, prompting your body to make a ton more of it. The key is listening to your skin and figuring out how much washing it needs to stay balanced.
Try a toner
Toners or astringents are alcohol-based and help strip away some of the stubborn oil (and makeup and dirt) stuck in your skin. Always follow them with a moisturized to try and maintain that balance, though.
Use blotting pads during the day
Blotting pads, which are essentially just little squares of tissue paper, can help soak up the oil sitting on top of your skin and making you shiny during the day. They're not a permanent fix, but can help you out on the go.
Make sure all your products are oil-free
Foundation, sunscreen, and makeup remover can all contain oil that can contribute to your oiliness, so opt for oil-free versions.
Watch what you eat
Sugar, fats, dairy, carbs, and alcohol are all known to cause greasy skin, so a diet change (or minor alteration) can make a huge difference in your complexion if you're really struggling.