Move over Nicki Minaj! OG Scary Spice is back on the mic with her first rap track in 10 years.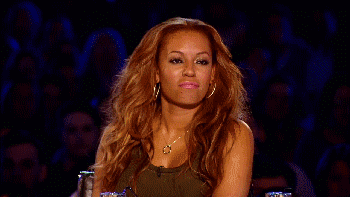 That's right, the M-to tha-E-L-B is back and making a deep impact with this hilarious rap battle track for Weetabix's Pick Your Nose campaign, in support of Comic Relief's Red Nose Day.
The 'Morning Mayhem' hears Mel swapping the X Factor judging table for the breakfast table.
Old Scary diminishes her kid-opponents in this playful track about getting kids dressed, fed and ready for school in time. We know the struggle is only too real for this mum of three.
"Up against the rope / I never pull my punches / In two minutes flat, I managed three packed lunches!"
The kids happen to give as good as they get.
"Uniforms are so boring / Why don't you take a hint? / I choose my own clothes now / at least it's not leopard print" (oooh!)
Weetabix's Pick Your Nose promotion donates 5p from every pack of Limited Edition Weetabix Strawberry, Weetabix Minis, Weetos and Ready brek to Red Nose Day.