Good thing: Harry Edward Styles is out there improving his songwriting skills (and expanding his notebook collection).
Bad thing: We'll probably never hear all these glorious creations.
WHAT.A.SHAME.
The 'All About That Bass' girl, Meghan Trainor, confirmed she has recorded a duet with Harry Styles.
The song is called 'Someday Maybe' and it's "a cute acoustic love thing".
Talking to The Sun Meghan said "It's a beautiful song we wrote together on my ukulele. We even recorded a rough demo together with our vocals together. It's a cute acoustic love thing."
A duet. On a ukulele.

We can't stop think about this, to be honest.
How did it happen?
"A friend of mine said Harry was a fan and said he would love to write with me."
Any kind of prejudice over the 20 year old boy who drives crazy oceans of teenage girls, Meghan?
"He's an incredible writer, too. I was worried he'd just be a 20-year-old boy. So I walked in with a prepared verse and chorus. But he gave me very poetic, mature lyrics."
"I was like, 'Well, damn, Harry, you know what love is'."
Oh Meghan, you beautiful talented, brilliant, sunflower, this time you're wrong because Harry, IS Love.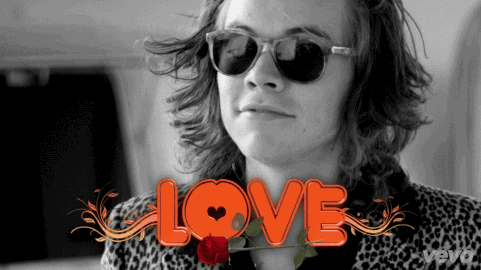 No one knows if we'll have the privilege to listen to this acoustic love thing.