So you're a massive Taylor Swift fan and an aspiring singer/song writer, fabulous. You've covered a mash up of two of her new songs from her album, fabulous. Oh and you've had a great response from the public and fellow YouTubers, even more fabulous.
Now add on maybe the small detail that a certain Taylor not only takes the time to watch said video but is so obsessed with it that she actually tweets you and the world declaring her obsession!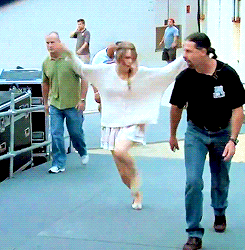 This is what happened to the talented Louisa Wendorff, pretty rad aye? You don't even have to be a Taylor Swift fan to appreciate how excitingly mental that is, the girl has 8 Grammys.
Here's Louisa being wonderful, we are definitely as obsessed as Taylor is!