If there was ever a piece of news piece that embodies the 😑  emoji, this is it.
Can you believe it's only been just over a month since the fateful day when Louis Tomlinson was arrested in an airport for allegedly "assaulting" a photographer? A lot of impatient nail biting has happened since 3rd March, but at least we could take comfort in the fact that Louis' case was due to be heard in court on 29th March, until that was friggin' postponed.
We naturally assumed that the hearing date would be moved to later in April, but turns out we were really, really wrong.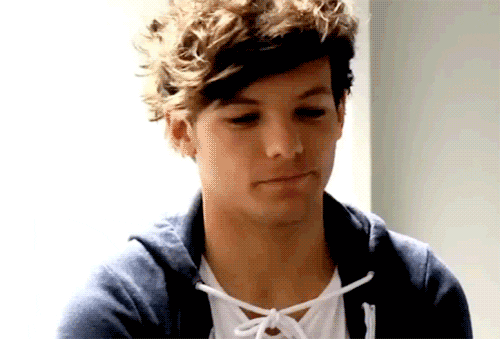 ---
BREAKING: Louis Tomlinson has been arrested in LA
QUIZ: What % Louis Tomlinson are you? 
---
The saga seems to be going from bad to worse as it was revealed today that the One Direction star could be forced to wait up to a year to find out whether he will be charged with assault.
According to the Belfast Telegraph, the Los Angeles City Attorney's Office made the following statement on Monday about Louis' case:
"No decision has yet been reached in that matter. It is still under review. Our office has up to one year to file charges from the original incident."
ONE YEAR!? He was literally just trying to defend his girlfriend from people who were assaulting her. This is seriously unfair on every single level. We need to get #WeSupportLouis trending again, goddamit!